Taylor Swift's Shorts Worn To Travis Kelce's Game Sell Out Online
Taylor Swift
Shorts Worn At Travis Kelce's Game
Sell Out In Blink Of An Eye!
Taylor Swift is becoming quite the trendsetter for football game attire ... 'cause the denim shorts she wore at Travis Kelce's latest football game are already sold out online.
As you know, Taylor was in a celeb-packed box at MetLife Stadium Sunday night in New Jersey ... wearing a pair of logo-lettering denim shorts by fashion label AREA.
The jorts were being sold on Farfetch for a whopping $1,213 but were 50% off the night of the game -- but it's all sold out as of Monday morning.
Shouldn't come as a total shock ... millions had their eyes on Taylor during the Chiefs vs. Jets game, with NBC's 'SNF' leaning hard on her viral craze that went down just a week before, and cutting to her a lot throughout the game.
This isn't the only Swift/Kelce clothing choice to run out -- as we reported, a fashion line added "1989" to the name of the jacket Travis wore last week when he was spotted walking out with Taylor, a reference to one of her albums.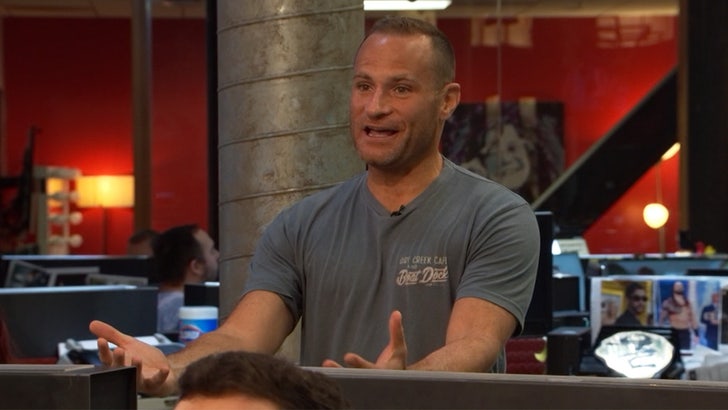 TMZ.com
That one sold out incredibly fast, too ... so it looks like the 2 will be picking their outfits wisely from now on -- either that, or brands will be reaching out like crazy to get them to put on their threads!
Do you think Taylor Swift and Travis Kelce will last long term? Vote below.