Travis Kelce's '1989' Denim Jacket From Taylor Swift Spotting Sells Out
Travis Kelce's '1989' Jacket
Sells Out Online After Taylor Date
The jacket Travis Kelce was spotted wearing while leaving the Chiefs game with Taylor Swift has already sold out -- ya know, the one renamed in honor of one of the singer's most beloved albums.
As we reported, fashion line KidSuper had a matching denim jacket and pants on its site, named "Bedroom Painting," but the company slapped "1989" on it after the vid of Travis and Taylor went viral -- a nod to Tay Tay's 2014 album, and her upcoming, re-recorded release.
Don't forget, Taylor's appearance at Sunday's game wasn't the first interaction they've had -- sources told us they've been together "several times" over the last few months ... having person-to-person interactions in a "very private setting."
Well, it looks like fans everywhere have been dying to get their hands on the duds because all sizes of the $295 jacket are sold out ... and the $285 pants are currently marked as "low stock."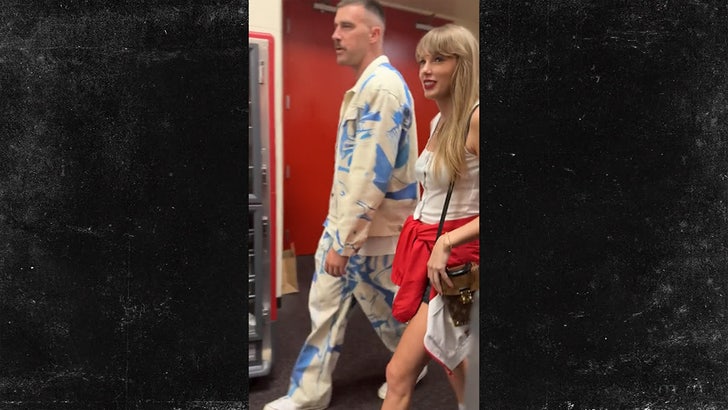 9/24/23
X/@paytonsun
Safe to say, KidSuper's marketing plan worked -- even though they dubbed it the "1989" jacket after Travis bought it, that clearly didn't stop folks from jumping on board!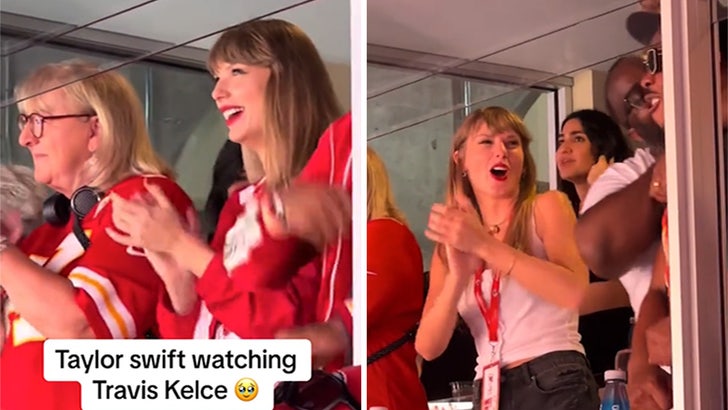 9/24/23
Of course, the big game was the first time Taylor met Travis' parents, Donna and Ed -- and it seemed like Taylor fit right in with the gang.
Clearly, Travis is fitting in too ... with Taylor's fans