Britney Spears Says She Posts Nudes As Act of Freedom, Self-Empowerment
Britney Spears
I Post Nudes
Because I'm As Free as a Bird!!!
Britney Spears posts a lot of naked photos of herself these days -- and if you're wondering why, now you have an answer straight from the horse's mouth ... or book, rather.
A new excerpt from Brit's forthcoming memoir leaked to the New York Times, and they cite a quote from her in there that addresses this issue head-on ... which has been cause for a lot concern, but also a lot of ridicule.
BS writes ... "I know that a lot of people don't understand why I love taking pictures of myself naked or in new dresses. But I think if they'd been photographed by other people thousands of times, prodded and posed for other people's approval, they'd understand that I get a lot of joy from posing the way I feel sexy and taking my own picture."
So there you have it ... it sounds like it's yet another act of rebellion after being under a microscope -- not to mention the control of a conservatorship -- for well over a decade.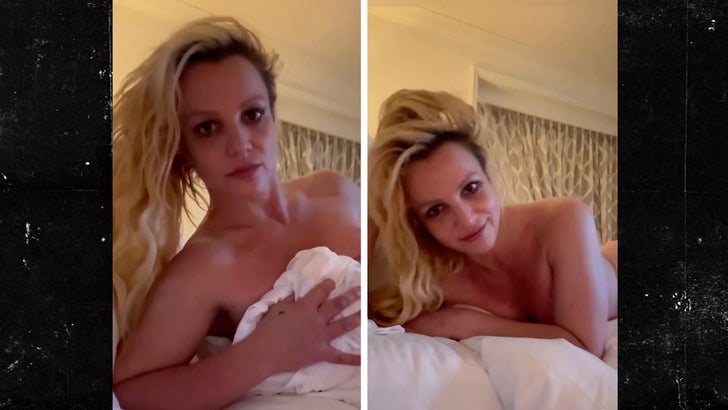 8/21/23
Brit's nude dumps are sorta par for the course for her social media patterns of late -- which also include dancing videos, sporadic rants and other random musings of hers. But her dressing down has turned off a good handful of folks ... especially her two sons.
Jayden and Sean Preston made a big public stink about their mom's nudes in interviews over the past year and change -- and they've also refused to see her in a while ... which seems to be her reality in the foreseeable future, considering they bounced to Hawaii with their dad.
Brit has expressed regret over not having her boys around as much as she'd like -- but she also hasn't put up much of a fight to regain custody of them either post-conservatorship.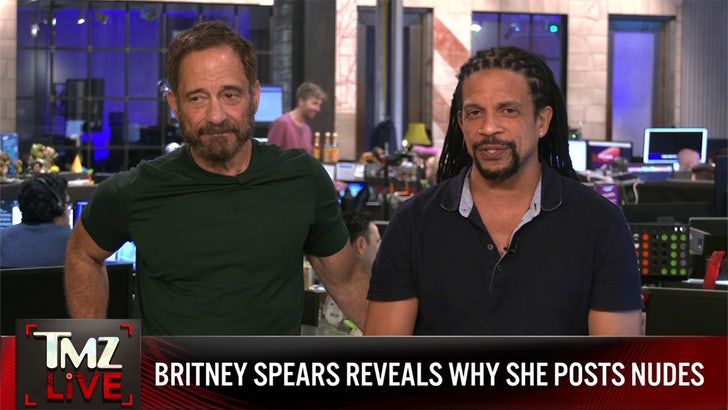 TMZ.com
Anyway, it's just the latest revelation to surface from her book, 'The Woman in Me' -- which hits the market on Tuesday.
Considering everything else she's spilled -- all of which has gone public before the book is even out -- the nude photo thing's a footnote ... but an interesting one, no doubt.