Dwayne 'The Rock' Johnson to Work with Wax Museum to Fix New Figure
Dwayne 'The Rock' Johnson
Working With Paris Wax Museum ...
After Internet Trolls Questionable New Figure
Dwayne "The Rock" Johnson is getting to work on his new wax figure that people said looks nothin' like him ... by teaming up with the wax museum to make some serious changes.
The actor responded to the noise about his new figure on Sunday -- having a good laugh while telling his fans he's going to have his team reach out to "our friends at Grévin Museum, in Paris France" to make the changes.
Obviously, folks online weren't alone in thinking there were differences between the figure and the man himself ... he added he'll work with the museum to fix "important details and improvements -- starting with my skin color 🤣."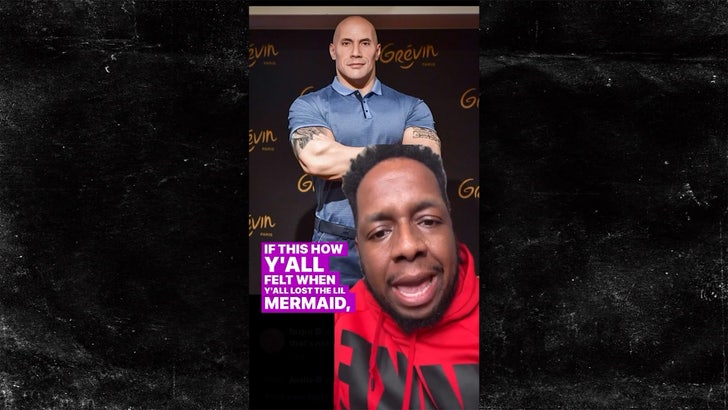 Instagram/ @jamesjeffersonj
A spokesperson for the Grévin Museum tells TMZ they indeed are working with Dwayne to right the wrong ... adding they'll "remedy it as quickly as possible and send him new photos once completed."
The museum's spokesperson tells us the figure will be fixed during the night, so it'll stay on display for the time being ... noting their team can't wait for Dwayne to come to Paris to celebrate the new look with some champagne -- classy move, Grévin!
As we reported, fans have been chiming in with everything wrong with the wax statue -- from the dad outfit it's wearing to its light skin tone ... some even thought it looked more like Vin Diesel!