JetBlue Airplane Tips Back on Tail, Video Shows Wild Scene at JFK Gate
JetBlue Plane
Tips Back On Its Tail!!!
Scary Weight Shift at Gate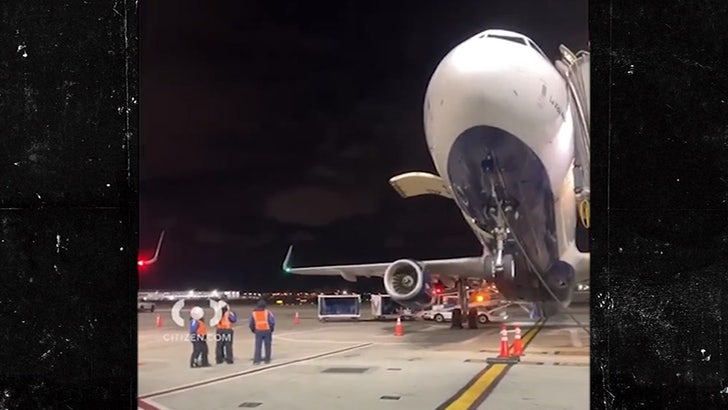 Citizen App
In the immortal words of Fat Joe ... a JetBlue airplane leaned back -- way back -- while parked at JFK Airport, tipping onto its freakin' tail as passengers were exiting!
The wild scene played out Sunday night at the NYC airport -- the Airbus A321-231 popped a wheelie, unintentionally, after landing from Barbados ... delivering a major shock to passengers and crew.
The plane's tail tipped backward "due to a shift in weight and balance during deplaning," according to JetBlue spokesman Derek Dombrowski ... who told NY Post the aircraft eventually came back down to its normal level.
He added there were no injuries in the rare incident ... and the company's currently investigating what happened and has taken the plane out of rotation for inspection.
For those unaware, pilots often calculate the weight and balance before every flight to determine the plane's center of gravity -- looking at things like the total weight of passengers and luggage, so it's unclear what was in the back of the plane that made it flip.
Word of warning for those who applaud when landing -- it ain't over 'till you're off the damn thing!