Britney Spears Says She Had Paranormal Experience After Justin Timberlake Split
Britney Spears
I Had Paranormal Experience ...
In Wake Of Timberlake Split
Britney Spears says she once felt something otherworldly while driving through the Arizona desert ... describing the eerie feeling as God, a higher power or a paranormal experience.
The singer says the feeling came over her when she was speeding through the desert in a convertible with a friend ... saying she had escaped to Arizona to mentally recover from her abortion and breakup with Justin Timberlake.
In her "The Woman In Me" memoir, Britney says the split made her feel like she was under a curse and she went to Arizona with a friend who had broken up with JT's best friend at around the same time ... with the goal of getting away from it all.
Britney says the sky overhead was full of stars and they were driving with the top down and the wind blowing in their hair when "an eerie feeling settled over me," later describing it as "a profound beauty, otherworldly and humbling."
She says she stopped herself from asking her friend, "Do you believe in aliens?"
Britney says she "stayed quiet and sat there with the feeling for a long moment" ... until her friend asked her, "Do you feel that? What is that?"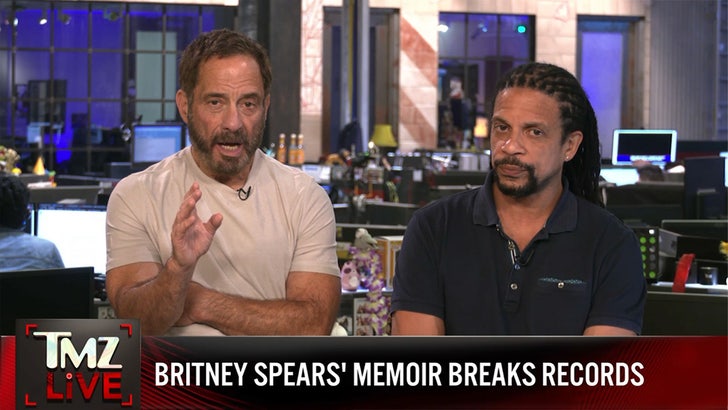 TMZ.com
While Britney can't put her finger on what they felt out there in the desert that night, she says "we felt it at that moment because we needed it. We were so spiritually open and so raw. It showed us there was more than just what we could see."