Arnold Schwarzenegger Not Engaged to Heather Milligan Despite Massive Ring
Arnold Schwarzenegger
Not Engaged to Heather ...
Despite Massive Rock
Arnold Schwarzenegger is not ready to tie the knot again, despite reports suggesting otherwise ... at least not yet.
Arnold's longtime girlfriend, Heather Milligan, has been spotted this week with a large rock on her finger ... and it does look like it could be an engagement ring, but sources with direct knowledge tell us ... it's not.
The path is clear for Arnold to give it another try ... his divorce from Maria Shriver was finalized in 2021 ... 10 years after she filed for divorce.
Arnold and Heather have been together since 2013, and they're super tight. They live and travel together, so it's kinda like marriage anyway.
Heather, btw, is a highly successful physical therapist with her own company -- Elite OrthoSport. In fact, they met in 2012 when she was rehabbing Arnold after his shoulder surgery.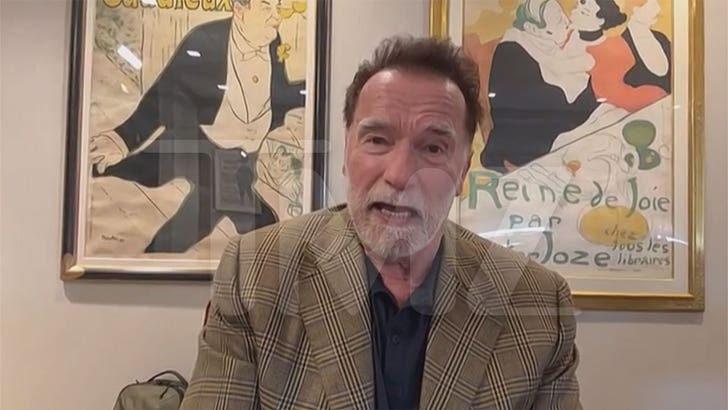 TMZ.com
They've been traveling the world over the last few weeks, promoting his new self-help book, "Be Useful: Seven Tools for Life."
As for the ring ... well, as Freud would say, sometimes a rock is just a rock.