Britney Spears' Lawyer Says I'm 'King of Entertainment Litigation,' Jamie's Lawyer Claims
Britney Spears
Jamie's Lawyer Claims Brit's Lawyer Boasted ...
I'm The 'King Of Entertainment Litigation'
Britney Spears' lawyer is drinking his own Kool-Aid ... crowning himself the "King of Entertainment Litigation" during a heated conversation with Jamie Spears' attorney.
Mathew Rosengart screamed the phrase at Jamie's attorney, Alex Weingarten, when the two were going back and forth over settlement negotiations last summer ... at least according to Alex.
The way Weingarten recalls the conversation ... after telling Britney's lawyer he was dead wrong about Jamie authorizing illegal surveillance of Britney and warning him the statute of limitations was about to expire, Rosengart started yelling about being the "King of Entertainment Litigation."
Weingarten says he told Rosengart he was wasting his client's money by pressing his claims, but Weingarten tells TMZ, "Rosengart refused [to settle] and said that if he was not paid $7 million to cover his legal fees, that he was going to file new lawsuits against Jamie and others."
Weingarten goes on to tell TMZ, "Britney's lawyer has wasted over $7 million of her money on nothing."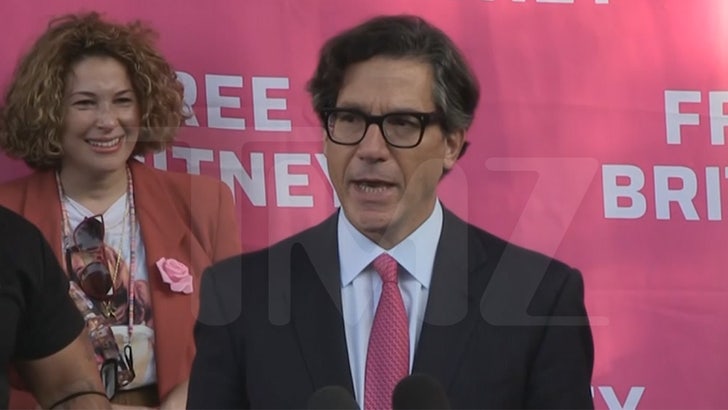 SEPTEMBER 2021
TMZ.com
TMZ broke the story ... Rosengart now wants to settle with Jamie, but his camp is telling Rosengart to go pound sand because he blew it by waiting way too long. Weingarten says there was no illegal surveillance, but even if Rosengart wanted to press that claim, he can't anymore ... the statute of limitations has long since expired.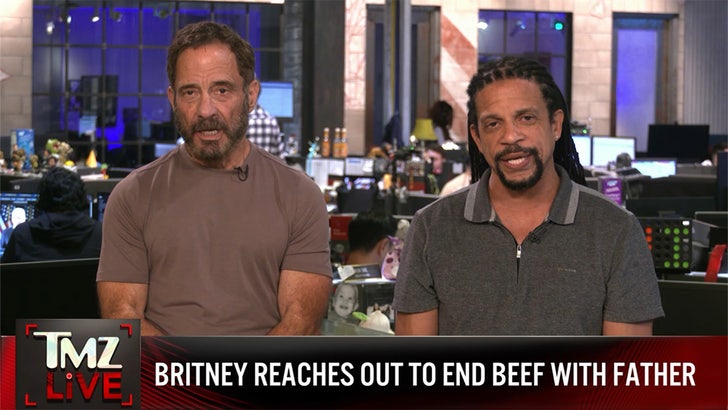 TMZ.com
Weingarten also says Rosengart has been fighting turning over documents, because "it will be embarrassing to him personally and devastating to his client's allegations."
As for Rosengart, he tells TMZ what he thinks of his legal adversary ... "A known bully, he has conducted himself disgracefully in this matter, making false representation after false representation including to the court. His entire endgame is to bully and harass Britney Spears ..."
Rosengart goes on, "... he now continues to beclown himself with bottom of the barrel knowingly false and ridiculous statements, which we will not further dignify."