Cheryl Hines Says Home Intruder Shows RFK Jr. Needs Secret Service Protection
Cheryl Hines On RFK Jr.
Home Intruder Proves He Needs Secret Service ...
Biden Can't Ignore This!!!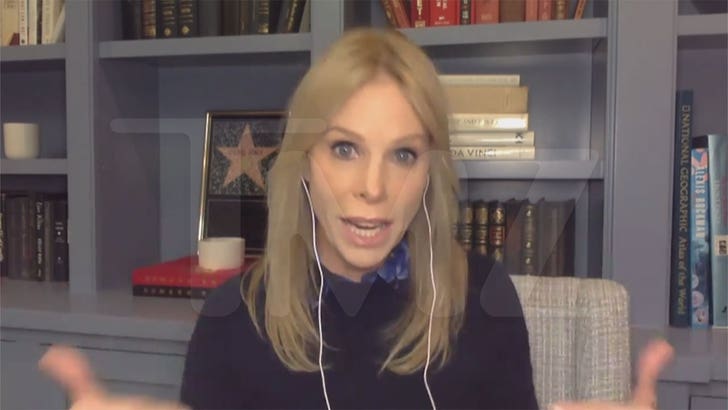 TMZ.com
Cheryl Hines says The White House can no longer avoid husband Robert F. Kennedy Jr.'s need for Secret Service protection ... not in the wake of 2 scary incidents at their home.
Cheryl says she was on Instagram Live at the family's Brentwood estate Wednesday morning when she looked out the window and noticed a strange man in the yard, being apprehended by security.
For Cheryl, it was an alarming moment hitting way too close to home ... and we don't just mean the fact it happened at their home. There's another dimension to this -- the Kennedy's tragic family history.
Robert was only 9 years old when his uncle, President John F. Kennedy, was assassinated in Dallas in 1963, and then just 5 years later his father, Robert F. Kennedy, was shot and killed in L.A. while running for President.
Cheryl says the home intruder underscores the need for RFK Jr. to have Secret Service protection and not just private security watching his back as he runs as an Independent in the 2024 Presidential Election.
She says they've tried to get President Joe Biden's Department of Homeland Security to authorize Secret Service protection for RFK Jr. but have been denied ... which she finds very puzzling.
DHS' explanation for rejecting the request, at that time, was RFK Jr. wasn't polling high enough -- at least 15 percent -- to warrant protection, but the most recent poll shows him pulling 19% in a 3-way race with Biden and Trump.
She's hoping Biden reconsiders and seems to think The White House may be denying RFK Jr. protection because of the very real chance he'll be a big factor in the outcome next year.
If that's the case, Cheryl says the White House can't ignore this latest incident ... which we first reported.
It's a powerful conversation ... and it's interesting to see how Cheryl is so careful with her words when talking about RFK Jr.'s fight for Secret Service protection.