Lizzo's Tour Staffers Come to Her Defense in Dancer Banana Sex Show Lawsuit
Lizzo
Tour Staff Claps Back At Ex-Dancers
... They Liked the Banana Sex Show!!!
Lizzo's tour staffers have her back in the sexual harassment lawsuit leveled against the singer by some former dancers ... saying Lizzo promoted a positive environment and never forced anyone to go to sex shows they didn't want to attend.
According to new legal docs, obtained by TMZ, 18 independent members of Lizzo's touring company wrote declarations standing with Lizzo and disputing the claims made against her by three of her former dancers ... Arianna Davis, Crystal Williams and Noelle Rodriguez.
Kiara Mooring, a dancer on the tour, is pushing back against claims there was an unspoken rule about facing punishment for not going out with Lizzo when invited -- as the dancers claim in their suit.
She says, "This claim also makes no sense because plenty of the dancers (myself included) did not go to Bananenbar that night and we still have our job dancing with Lizzo."
Remember ... Bananenbar hosts Amsterdam's famed banana sex show, and it's where the dancers suing Lizzo claim she sexually denigrated them by allegedly forcing them to touch the nude performers.
Melissa Locke, another dancer, says she remembers talking with two of Lizzo's accusers, Davis and Rodriguez, the morning after the Bananenbar outing. She says, "They never said they felt uncomfortable or pressured. They were very enthusiastic about what a great night out they had."
Melissa adds ... "I remember telling them, 'That sounds like so much fun, I wish you had woken me up to go with you.' They agreed that it was a fun night and told me that they went out in the Red Light District after. They did not complain or sound upset in any way."
Davis claims Lizzo body-shamed her for gaining weight and used an admission of an eating disorder to justify firing her, but two other dancers say they aren't buying it.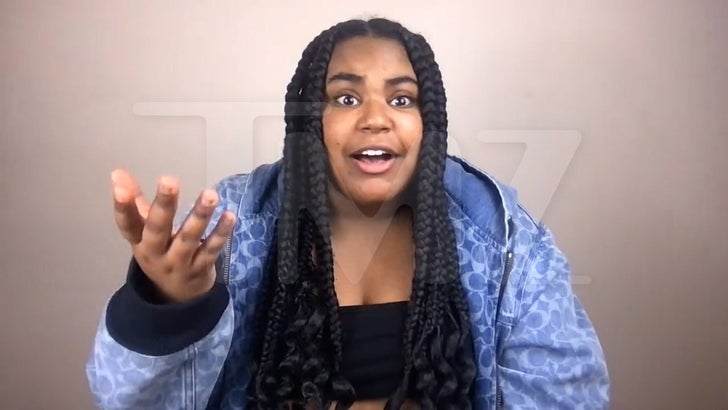 APRIL 2023
Alaini Walker, who started dancing on tour after the accusers were out, says ... "In my experience, there was absolutely no body shaming on tour. I have experienced racial discrimination, sexual harassment and body shaming in this industry, but never while working with Lizzo. In fact, Lizzo's tour felt like the opposite of many negative experiences I have had as a dancer."
Asia Banks backs up Alaini, saying ... "I was the biggest dancer on the tour. Lizzo always went out of her way to make me feel secure and confident in my body, including by making sure I was comfortable in every single costume for the show."
Zuri Appleby, the bass player, says Davis was never fat-shamed ... "To the contrary, everyone on the tour was genuinely concerned about Davis, not because she had gained weight, but because she was lax about her performances, her hygiene and her health."
Chawnta Van, a dancer, says she never experienced or witnessed racism on tour. She says Lizzo supports and empowers Black women and "would never tolerate any racism on tour."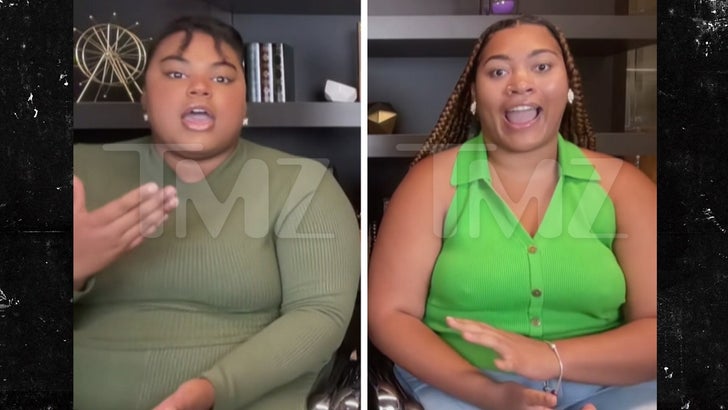 8/2/23
TMZ.com
Lizzo's accusers claim they had to turn down other dancing gigs during pauses on tour ... but Chawnta says the dancers had a retainer where they would be paid a percentage of their weekly rate when the tour was paused, and could still book other gigs when Lizzo didn't have a show.
Remember ... Noelle claims she feared Lizzo was going to physically attack her during a May 3 meeting where she resigned, but another dancer who says she was there claims, "Lizzo never got near Rodriguez or in her face."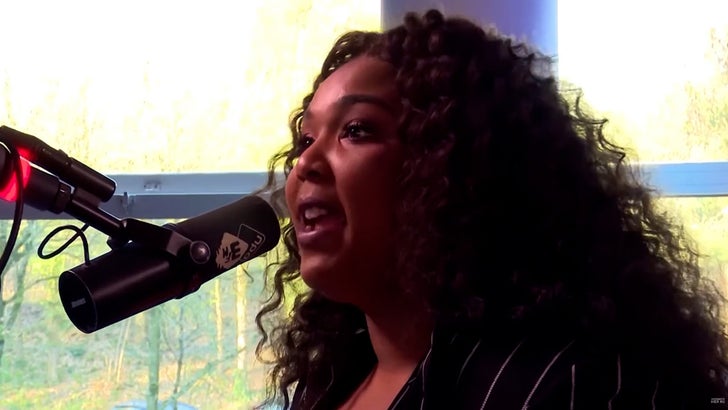 FEBRUARY 2019
Youtube / @3FMGemist
The assistant tour manager, Molly Gordon, says Crystal was fired for performance, tardiness and budget restrictions ... and she says Crystal begged to hang around on tour after being given the boot.
The declarations are part of a motion filed in Los Angeles County Superior Court by Lizzo's attorneys seeking to dismiss most if not all of the claims.