Ivanka Gets Stuff'd
Ivanka
Gets Stuff'd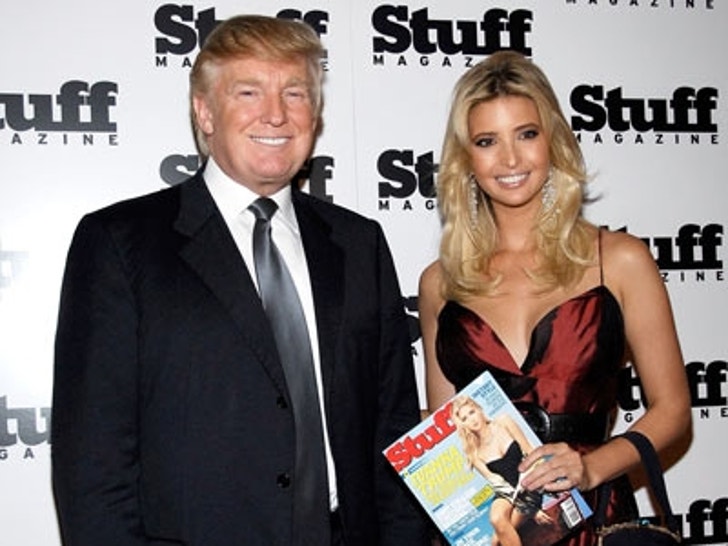 For a hot, young celebuspawn there's nothing quite like celebrating your new magazine cover -- the day reports surface that the publication is folding! Cancel that subscription, girl!
Sexy 25-year-old heiress extraordinaire Ivanka Trump -- who has yet to flash her panties, get a DUI or go to jail -- stepped out with her outspoken buffoon pops, to fete her cover of Stuff magazine's Fall Fashion Preview issue on Tuesday. Unfortunately, Stuff's demise is imminent and is expected to fold any second now. You're fired!
It's great to see that Ivanka's apprenticeship is working out!