Matt's Former Manager: I'm Crazy!
Matt's Former Manager:
I'm Crazy!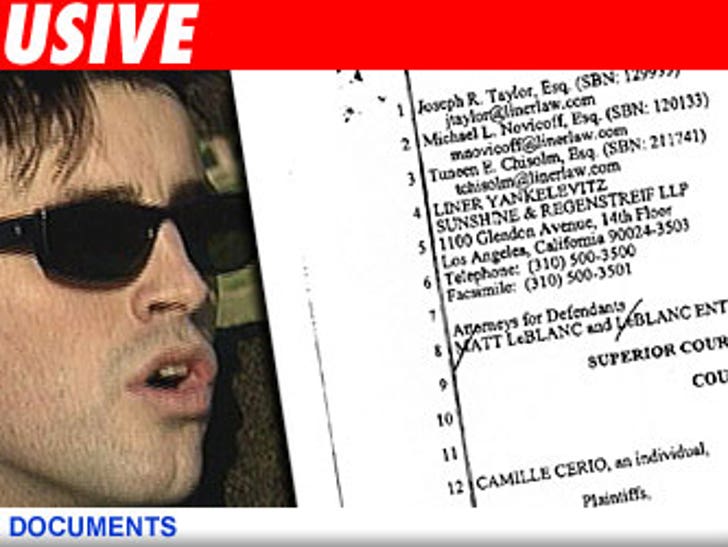 Camille Cerio filed suit against the actor last August, claiming he owed her massive amounts of cash stemming from a little TV show he did called "Friends." Cerio says she signed an agreement parting ways with Joey 12 years ago, but now alleges that piece of paper is invalid because she was depressed at the time she signed it, and unable to enter into any agreement. Matt's camp is not buying, and now wants Cerio to put her money where her mouth is and prove she's crazazy.
A hearing is set for August 13.