Audrina -- 'Stalker' Came to My Front Door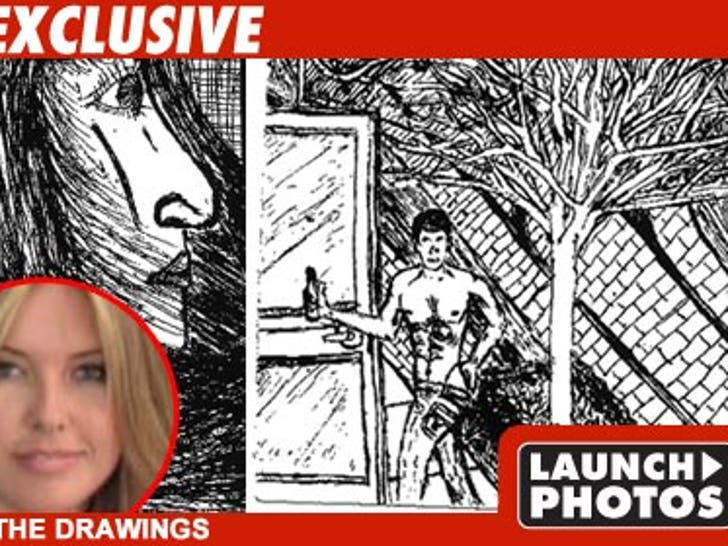 Audrina Patridge claims she was scared out of her mind when a 6'4", 180 pound stranger showed up on her front porch back in August ... and handed her a drawing of a woman being strangled.
TMZ has obtained more court documents filed Thursday in L.A. County Superior Court -- in which Audrina explains why she believes an overzealous fan named Zachary Loring is a threat to her life.
In the docs, Audrina says 24-year-old Loring first came to her Los Angeles home on August 26 and said he was there to deliver wine. But when Audrina went to the door, Loring tried to hand her "a stack of photos, cards, drawings and poems he had written." Audrina claims one of the photos depicted a woman being strangled.
But it gets weirder -- Audrina claims the postcards were postdated Sept. 15 -- almost 3 weeks into the future. Patridge says "she is concerned about whether she will be injured or harmed in any way on such date."
Patridge also claims Loring brought her a beer and told her it was "from his family's brewery in Napa Valley" -- and he "wanted to see her drink it."
Audrina claims her neighbors saw Loring on her front porch 3 days later -- August 29. Patridge says she has surveillance tape showing he had been there for 7 hours and was "seen talking to himself."
In the docs, Audrina says Loring came to her home again on August 30 -- wearing a black suit and a red tie. This time, Audrina called 911.
When cops arrived, Audrina claims Loring wasn't phased and tried to approach her -- but cops stopped him in his tracks and arrested him on site for trespassing and outstanding warrants.
Loring was released from custody the very next day on $15,000 bail. Audrina told authorities she's in "great fear" of returning to her home because she believes she's being "stalked." She has since requested a restraining order against Loring.
The LAPD's threat management unit is now investigating the case.
UPDATE: Loring was arrested back in July on a knife charge -- and for defacing an electrical box in L.A.