Jamie McCourt's New Man Takes the Wheel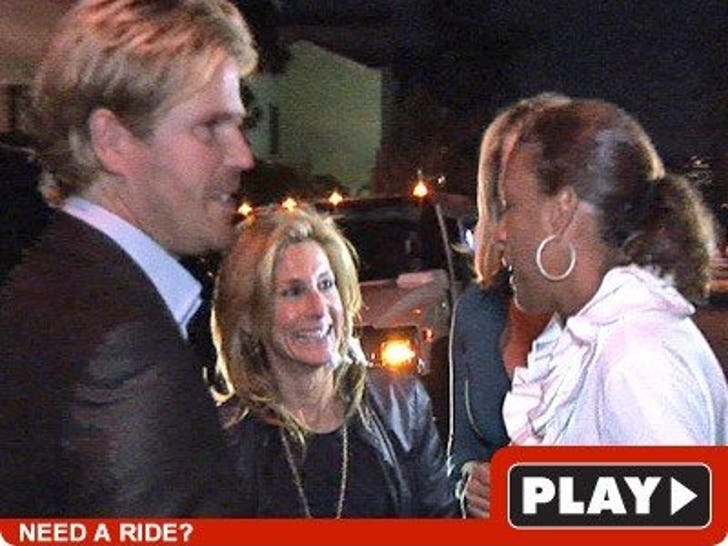 Jamie McCourt's new man really knows how to get her motor runnin' -- literally and figuratively -- because this weekend, she was still using Jeff Fuller to drive her around town.
We got the estranged wife of Los Angeles Dodgers owner Frank McCourt leaving Philippe Chow last night with a group of her lady friends. The only guy in the picture: Fuller, who took the wheel when it was time to head out.
As TMZ previously reported, Frank fired Jamie from her job as CEO of the Dodgers after he found out about her relationship with Jeff -- citing an "inappropriate relationship with a subordinate employee" ... i.e. Jeff.