Conan, Jay -- Forget the Idea Was Mine
Conan, Jay
Forget the Idea Was Mine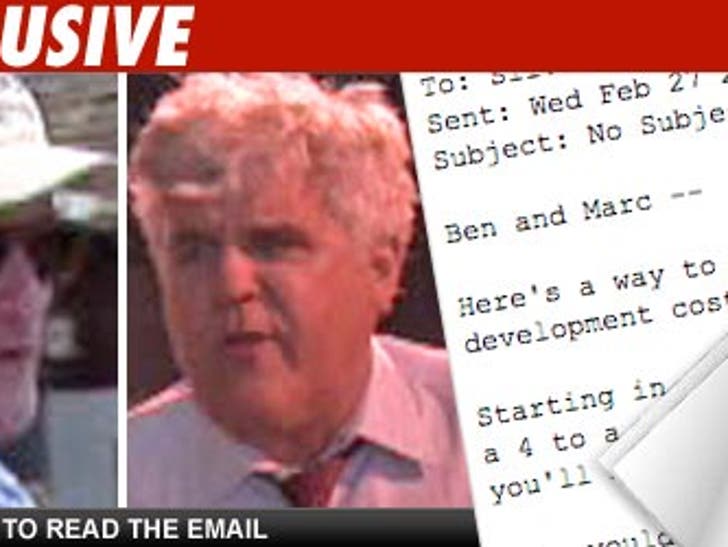 The man who trashed NBC in the NY Times for the whole Jay Leno/Conan O'Brien fiasco actually helped hatch the whole thing in the first place ... according to an email obtained by TMZ.
Former TV exec Fred Silverman was quoted this weekend saying the "Tonight Show" shakeup was "a corporate embarrassment" and that moving Leno back to 11:35 PM was a "Mickey Mouse scheme."
But TMZ has obtained an email sent by Silverman in 2008 to two top NBC execs in which Fred seemingly concocts the entire plan of moving Jay to 10:00 PM. He pitches the idea as, "Here's a way to solve your Jay Leno problem, improve your primetime ratings, save untold development costs and make a gazillion dollars at the same time." Did any of those things actually happen?
For all you TV newbies -- Fred Silverman is the only person to have ever been in charge of programming at three different networks. He was a legend at CBS and ABC ... but, ironically enough, failed miserably at NBC with such memorable disasters as "Supertrain" and "Hello, Larry."
It's one thing to play Monday Morning Quarterback, but it's a whole other thing when you called the plays.