Reebok Sending Pauly D to the Super Bowl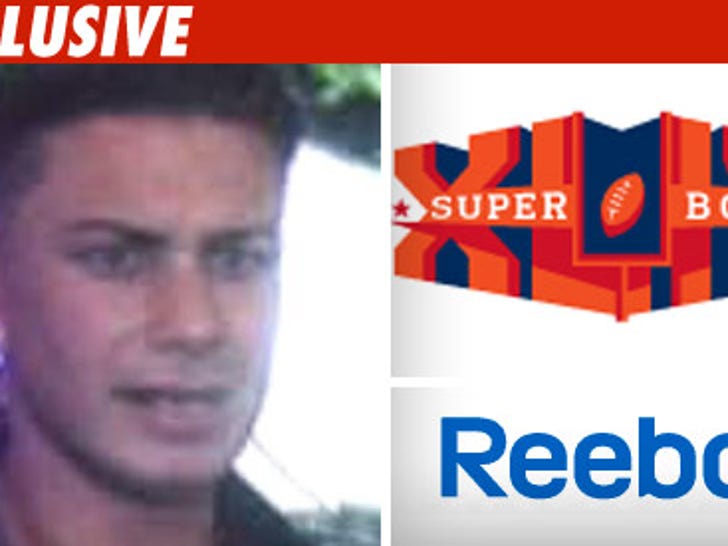 The perks keep rolling in for Pauly D -- the boss of the "Jersey Shore" blowout is set to attend the Super Bowl in Miami on Sunday free of charge ... thanks to a sweet deal from Reebok.
According to Pauly D's manager, Reebok is flying the fist pumping DJ to and from Miami so he can attend Super Bowl XLIV at Sun Life Stadium -- where he'll most likely spend his time creeping on tight ends ... except for Dallas Clark and Jeremy Shockey.
We're told Pauly D will also be decked out in complimentary Reebok gear ... which means he'll have to leave his "I Heart Jewish Girls" t-shirt at home.