Big Ben's Accuser -- The Bodyguard Set Me Up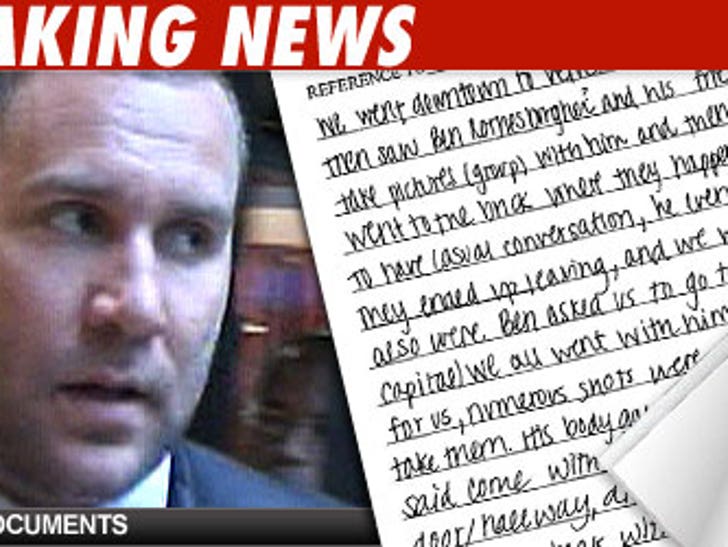 Ben Roethlisberger's accuser told police the QB's bodyguard grabbed her by the arm and sat her in a secluded hallway in the Capital City nightclub -- setting the stage for the alleged rape.
The Milledgeville Police Department released a copy of the accuser's written statement to cops on March 5 -- in which she told police that Ben had been making "crude sexual remarks" to her in the hours before the alleged incident.
In her written statement, the accuser said she and some of her friends had been bar-hopping with Ben and his crew before they ended up at Ben's VIP area at Capital City nightclub.
The accuser says when she arrived to the VIP area, Ben's bodyguard grabbed her by the arm and brought her to a "side door/hallway and sat me on a stool."
The accuser continues, "[the bodyguard] left and Ben came back with his penis out of his pants. I told him it wasn't OK."
The accuser claims she tried to leave through a nearby door, which turned out to be a restroom. The woman claims she continued to tell Ben that "It was not OK," but he had sex with her anyway.
The woman told cops Ben "then left without saying anything."