Larry King -- Shawn Fights Unfairly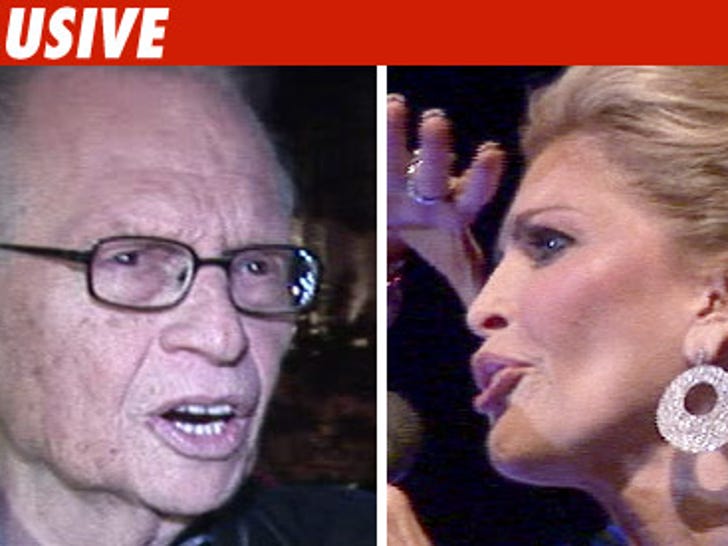 TMZ has learned Larry King will fight to regain title to his Beverly Hills mansion and two other homes, on grounds Shawn Southwick and her lawyers used undue influence to make him sign his rights away.
The Background: Several years ago Shawn accused Larry of having an affair with her sister, Shannon Engemann. Sources connected with Larry claim Shawn threatened to leak the story to the media, unless Larry signed a document, giving up his interest in their Beverly Hills estate, along with two other homes in Utah.
The Undue Influence: Sources say Larry took the document to his attorney, mega-divorce lawyer Dennis Wasser, who ordered him not to sign it. Larry, we're told, actually went to Shawn's lawyer, who referred him to a former partner -- and that attorney eventually gave Larry the green light to sign the agreement. We're told Wasser, who had no idea this went down, was furious.
The Plan: As we first reported, Larry will try to undo the agreement in divorce court. The alleged undue influence -- that Shawn bullied Larry into sitting down with a former partner of her lawyer, who told him it was okay to sign the agreement.