NFL Star Jared Allen -- Violent Threat in Bar Fight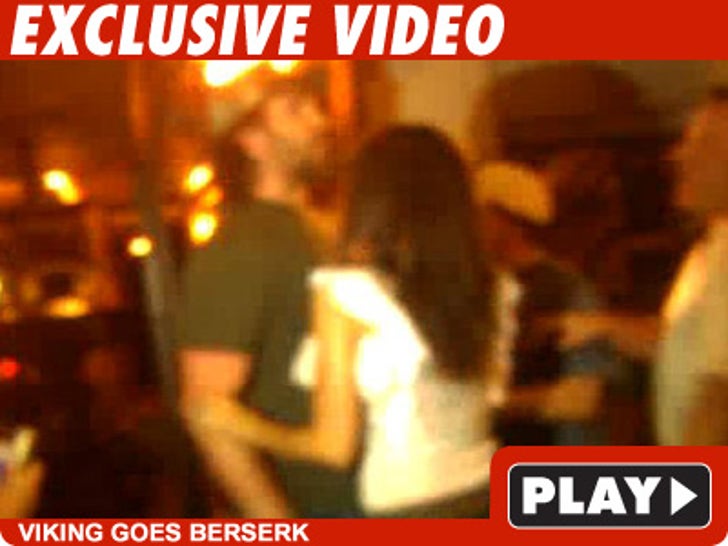 TMZ has obtained video of Minnesota Vikings defensive superstar Jared Allen unleashing one of the nastiest threats ever on a bar patron who allegedly called Jared's fiancee a word that rhymes with "punt."
Jared and his fiancee were hangin' at the Grapevine bar in Scottsdale, AZ a few weekends ago when some dude allegedly hurled the 4-letter slur towards the future Mrs. Quarterback Destroyer.
When Jared heard the insult, the 6'6", 270 pound Pro Bowler -- who's also an avid hunter -- told the guy, "I'll break your f*cking neck homeboy ... and then I'll write a check to your f*cking name too."
In the video, a woman can be seen dragging Jared away from the other man. We're told both Jared and the other dude each left the bar without further incident.
Jared's rep at EAG Sports Management tells TMZ, "No matter what, Jared will always protect and defend his family."