Dirk Nowitzki Ties One On after Playoff Loss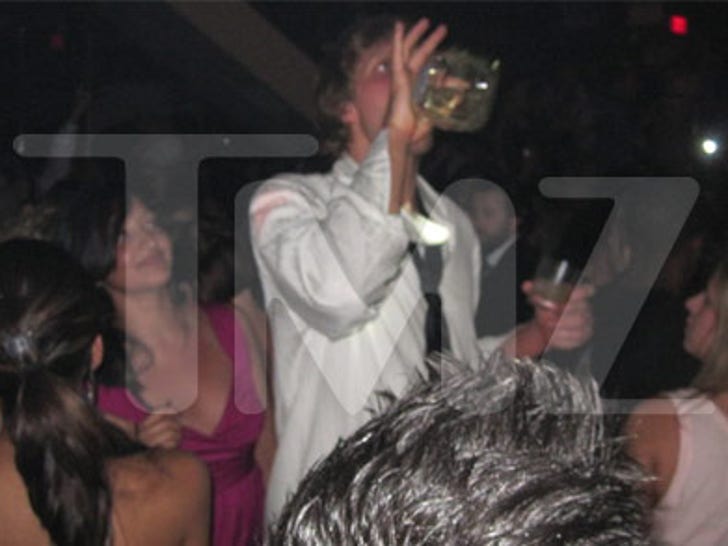 Dallas Mavericks star Dirk Nowitzki knows how to lose the bitter taste of defeat -- simply knock back a bottle of tequila two days after getting knocked out of the NBA playoffs.
Dirk stuck out like a sore thumb Saturday night at LIV nightclub in Miami -- where the 7-footer was photographed drowning his sorrows while towering over several intrigued woman.
Just like tequila ... getting knocked out in the first round of the playoffs can be hard to swallow.