Tiger Woods -- Mike Ditka's Got My Back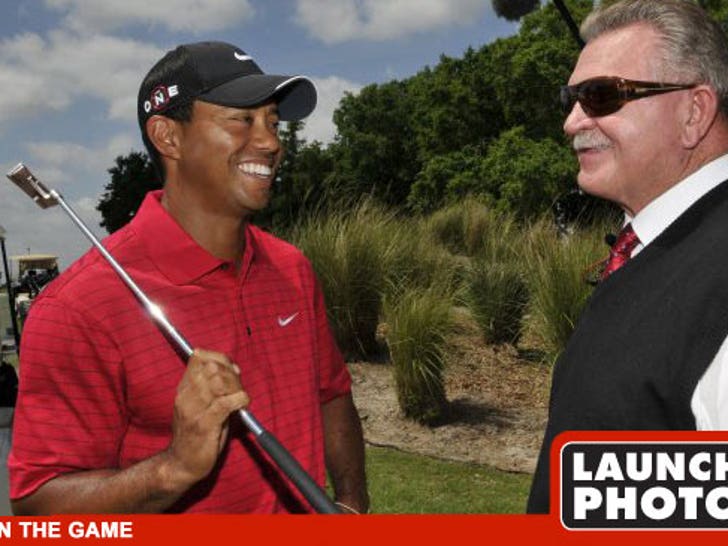 Tiger Woods claims he was in too much pain to play golf this past weekend -- but was definitely healthy enough to shoot a new EA Sports commercial with his boy Mike Ditka yesterday!!
Tiger and the legendary Chicago Bears coach hooked up in Orlando to shoot a new spot for the video game company -- a shot that also included several other pro golfers.
Woods claims he also had an MRI yesterday for an "inflamed joint" in his neck. Still no word on when he's expected to make a return to the non-scripted kind of golf.