Johnny Knoxville -- Tough Nut to Crack
Johnny Knoxville
Tough Nut to Crack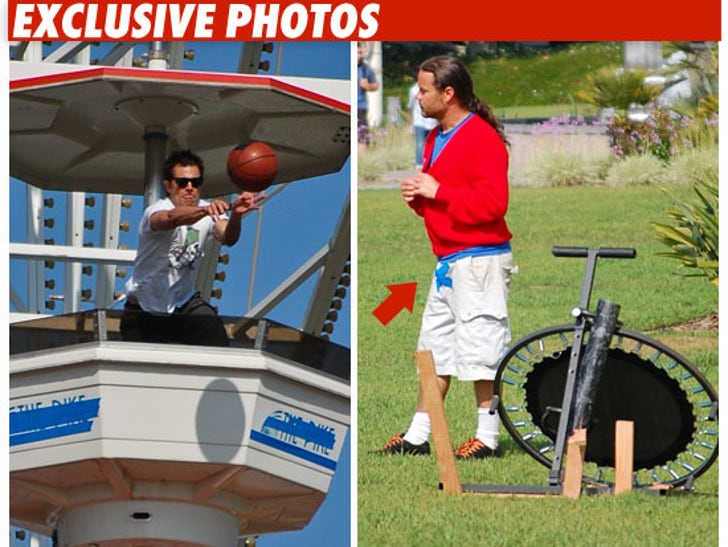 Johnny Knoxville is putting his friend's genitals directly in harm's way -- so yeah, nothing new to see here.
If it looks like Knoxville is on a Ferris wheel trying to throw a basketball at a trampoline 60 ft. below so it hits fellow "Jackass" Chris Pontius in the family jewels ... well, then you're right. That's exactly what he's doing.
We're told Knoxville and his sidekick attempted the stunt -- filmed Friday in L.A. -- over 90 times ... without much success.
The two Jackasses have a history of getting testy.