Levi and Bristol -- Engaged, Not Having Sex
Levi and Bristol
Engaged, Not Having Sex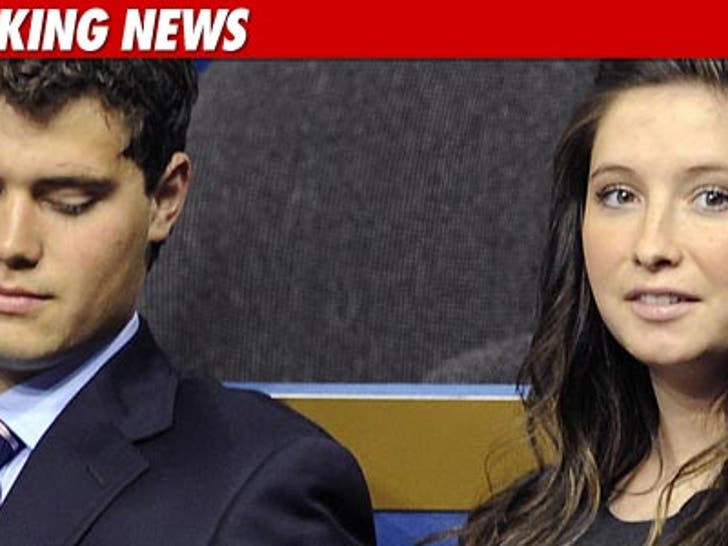 America's favorite unwed, single teenage mother -- Bristol Palin -- is engaged to get married ... and the man she's tying the knot with is the most unlikely candidate ever ... her baby daddy Levi Johnston.


Levi and Bristol's story is a tale of classic romance ... he knocks her up when she's 17, she has a kid (Tripp), they break up, they attack each other in the media, he poses for Playgirl, they attack each other in the media again ... and then they reconnect during custody negotiations about three months ago.
But the best part: The couple claims they didn't tell Bristol's mom -- Sarah Palin -- about the engagement first. Instead, they told Us Weekly ... and hoped that it was one of the "variety of sources" she reads.
Levi and Bristol claim they hope to get married in the next six weeks -- and due to Bristol's abstinence pledge, they won't be having sex again until after they say "I do."
As for the wedding -- they want to get married in Alaska ... and Bristol wants Levi to wear a camouflage vest.
Oh -- and that whole Playgirl thing ... Bristol claims she hasn't seen the spread and chalks it up to "Levi's old life." For the record -- it ran just 5 months ago.