'NCIS' Shoot Infiltrated by Menace with Lightsaber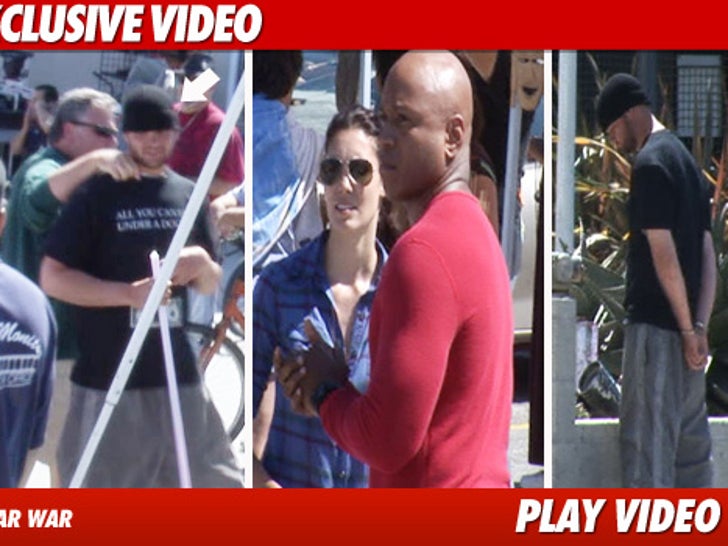 LL Cool J's "NCIS: Los Angeles" shoot almost turned into a crime scene yesterday -- when a random dude carrying a lightsaber started making trouble on the set ... and wound up in handcuffs.
It all went down in Venice, CA -- where the troublemaker kept barging onto the set and yelling at the cast ... while LL Cool J gave him a steady dose of the stink eye.
After several interruptions, cops finally swooped in and put the guy in handcuffs so the crew could finish their shoot.
We're told the wannabe Jedi was eventually released -- no charges will be filed.