Ice-T Cleared in NYC Arrest -- DMV Blamed
Ice-T
Cleared in NYC Arrest
DMV Blamed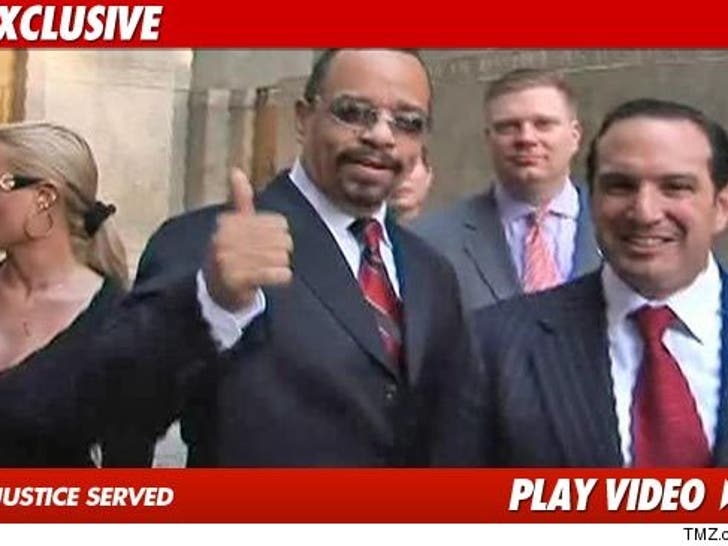 TMZ has learned Ice-T just scored a major legal victory against "the system" -- after Ice proved that he DID have valid insurance on the day he was arrested for allegedly driving without it.
As we first reported, Ice-T was pulled over on July 20 in New York City for allegedly not wearing a seat belt, and was then arrested after the computer discovered an "insurance lapse" from 2008.
But today, the case was dismissed after prosecutors decided to back down ... after Ice proved that he had insurance the entire time -- and also showed that the DMV did not properly update its records.
Outside of court, Ice and his lady Coco told us ... "We're going to Disneyland!"