Tiger Mistress: Divorce Won't Erase Elin's Humiliation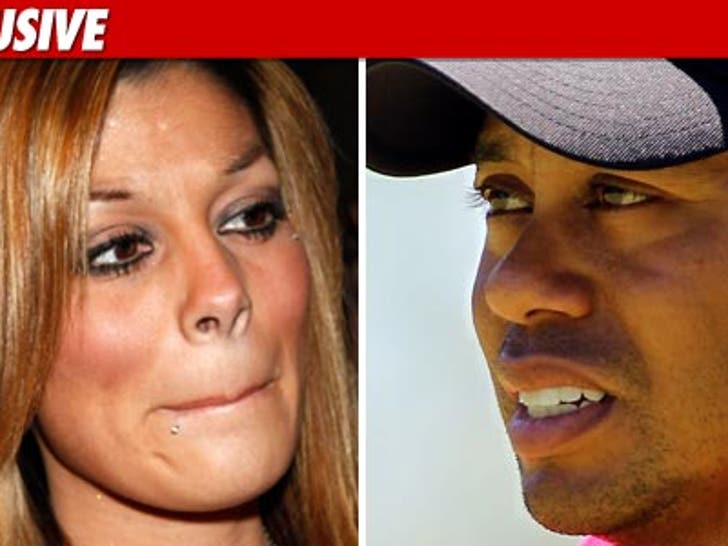 Despite her newly found marital freedom, Elin Nordegren will never live down the "pubic humiliation" ... this according to Tiger Woods mistress number 9ish Jaimee Grubbs.
TMZ spoke to Jaimee, who says Tiger is an "a**hole" and "deserves to be hated" for "treating all these woman, including myself, like rag dolls" -- but says deep down inside she still "feels sorry for the guy."
Jaimee also said she believes Elin's decision to dump Tiger is "totally legit" -- and says "regardless of how much money she settles on, it isn't going to erase her public humiliation from his choices."
And Jaimee knows a thing or two about public humiliation ... she was recently arrested for driving on a suspended license ... and photographed without a front tooth.