The Situation Endorses Protein-Infused Vodka
The Situation
Wants You to Drink
His Protein ... Vodka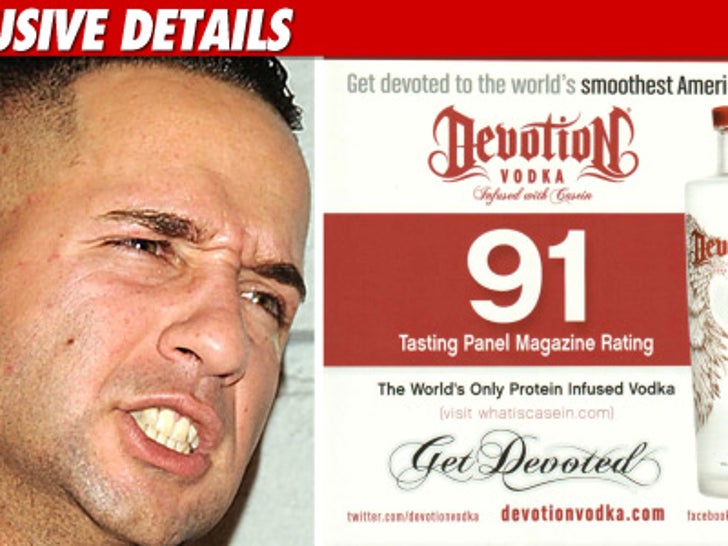 If you have ever thought to yourself, "Man, I want to drink whatever vodka The Situation drinks. And I wish it had protein in it too. But nah, that will never happen" -- boy, do we have a surprise for you!
Sources tell TMZ the "Jersey Shore" money machine scored a $400,000 signing bonus to be the spokesman for a vodka company called Devotion.
But this ain't no ordinary booze -- Devotion contains a clear protein called Casein ... which can support an increase in lean body mass and a decrease in body fat if the user is also on some sort of weight training program.
We're told The Sitch's brother, Marc Sorrentino, brokered the deal through the company they run together, MPS Entertainment.
As we previously reported, Sitch is expected to rake in $5 million this year -- we're guessin' he'll drink to that.