Uchitel Mourns Dead Fiance ... for the Cameras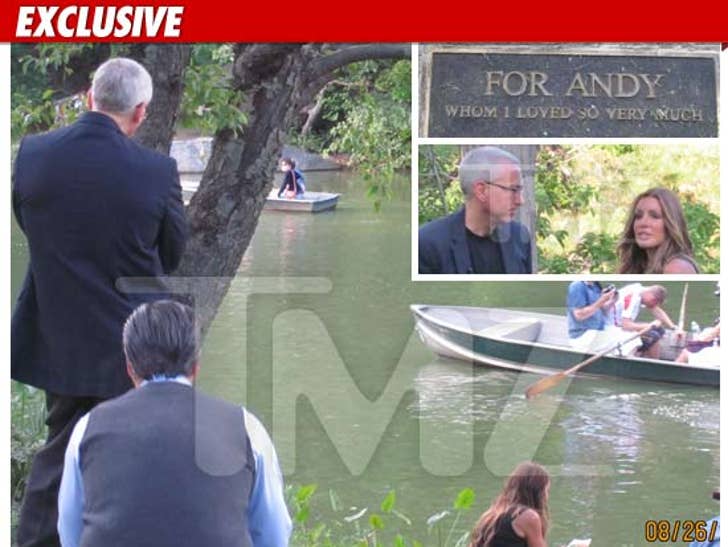 Rachel Uchitel made an emotional visit to a memorial dedicated to her former fiance who was killed in the 9/11 terrorist attacks ... and for good measure, she brought along Dr. Drew and a reality TV crew.
Cameras were rolling last Thursday as Uchitel -- who is starring in the upcoming season of "Celebrity Rehab" -- sat down near a plaque dedicated to Andy O'Grady in New York's Central Park and read a letter she had written to honor his memory.
A source close to the production tells us Rachel then placed the note in a bottle and dropped it in the water.