Joe Perry -- Ninja Attack on 'American Idol'
Joe Perry
Ninja Attack on 'American Idol'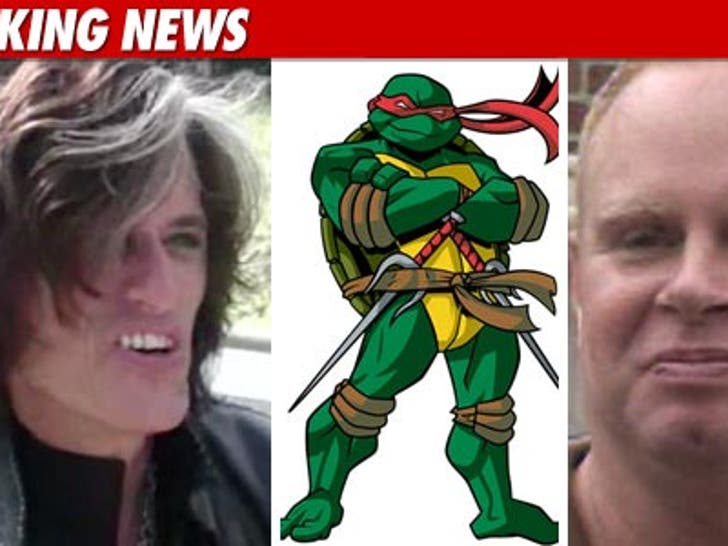 Joe Perry is continuing to blast his Aerosmith bandmate Steven Tyler over his new "American Idol" gig -- but now, Joe's done dragged the Teenage Mutant Ninja Turtles into the feud.
Perry went off on Tyler during an interview with the Calgary Herald -- saying, "It's his business, but I don't want Aerosmith's name involved with [American Idol]. We have nothing to do with it."
Perry added, "[Idol] is a reality show designed to get people to watch that station and sell advertising ... it's one step above Ninja Turtles."
As for the future of the band, Perry once again threatened to replace Tyler -- saying, "[You've got] four guys that are great together, and if you find the right singer, there's no reason you can't go and entertain people."