Snooki Polizzi Gets Diet Offer After 'South Park' Portrayal
Snooki
Gets Diet Offer
After 'South Park' Portrayal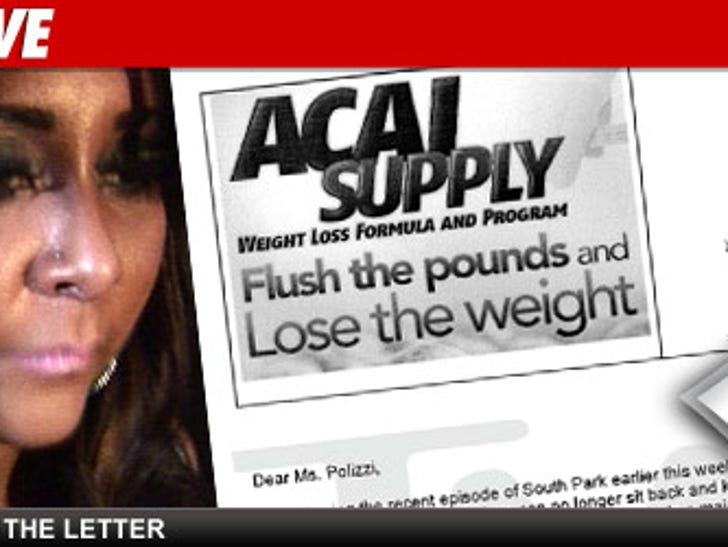 Snooki just scored a lucrative offer from a diet company after her gremlin-esque depiction on "South Park" this week ... but the company may not be doing her any favors.
AcaiSupply.com -- a diet company -- claims it's outraged the show mocked Snooki's issues with obesity ... so they've offered Snooks a cut of the profits and a free year's supply in exchange for a "glowing testimonial."
Here's the rub -- the company's letter to Snooki essentially calls her overweight ... and as you may know, she's had serious weight issues ... claiming she "almost died" from anorexia a few years back.
We're guessing Snooks is gonna 86 the deal anyway -- 'cause she's been telling everyone she likes the way she looks on the show.