Jwoww -- The Girl-on-Girl Beatdown
Jwoww
The Girl-on-Girl Beatdown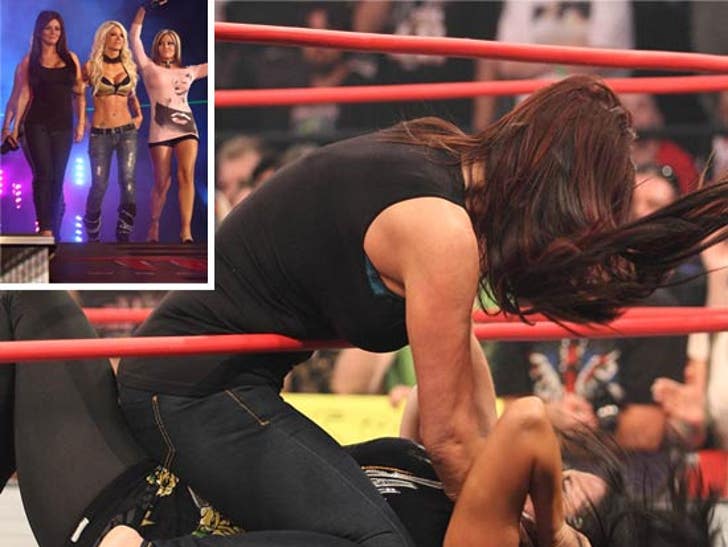 "Jersey Shore" brick house Jwoww stormed her way into a TNA Wrestling ring yesterday -- and smacked around a Snooki wannabe ... like she killed the last bottle of self tanner.
It all went down at the taping of Spike TV's "TNA iMPACT" in
Orlando ... set to air Thursday.
As we previously reported, Jwoww raked in a cool $15k to beat some Snook-alike ass ... and the TNA people are hoping to lock her into a longer deal.