Jwoww Down for a Little TNA ... Wrestling
Jwoww
Down for a Little
TNA ... Wrestling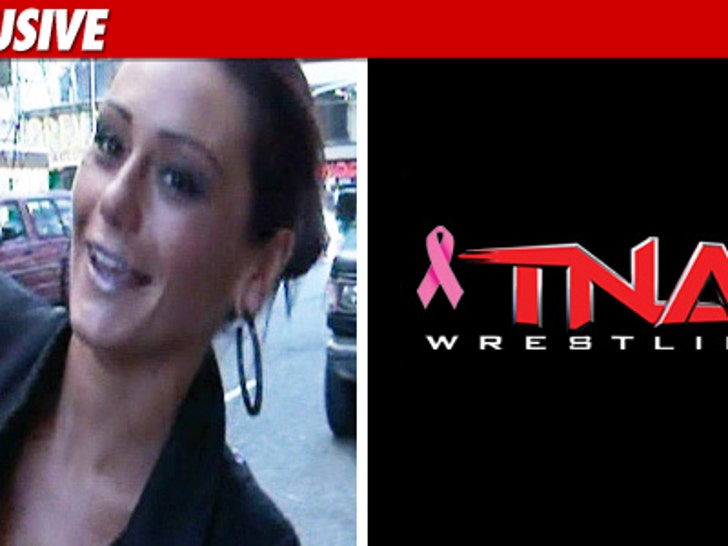 If Jwoww is looking for a fight ... Jwoww is gonna get a fight -- TMZ has learned the "Jersey Shore" starlet has just signed a deal with Total Nonstop Action Wrestling.
Sources close to the deal tell us Jwoww -- real name Jenni Farley -- just signed a one-night deal to appear on Spike TV's "TNA iMPACT!" on Thursday.
We're told Jwoww doesn't have a match scheduled ... but she'll "probably be mixing it up" with a couple of "Jersey Shore"-alike wrestlers named Robbie E. and Cookie.
But Jwoww ain't doin' the wrestling thing for free -- we're told she's pulling in a cool $15 grand for the night ... and the two sides are working out a deal to get her to come back to the show.
... and to think, Snooki didn't get a dime when she got hit on television.