Joey Chestnut Destroys Meatball Eating Contest
Joey Chestnut Destroys
Meatball Eating Contest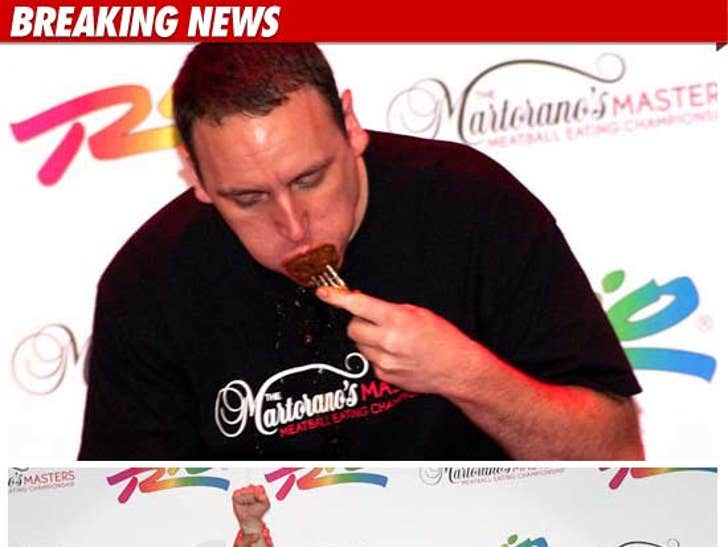 Competitive eating superstar Joey Chestnut isn't just a hot dog guy, dude's mouth can handle more meatballs than Jenna Jameson ... and this weekend in Vegas -- he put down 43 balls in ten minutes.
Chestnut tongue-lashed the competition at the second annual Martorano's Masters Meatball Eating Championship ... finishing 6 balls ahead of his closest competitor, Rich "The Locust" LeFevre.
Holly Madison was also on hand to check out the ball gobblers ... but only as a spectator.
Chestnut scored a $1,500 check for his victory ... which could buy roughly 500 bottles of Pepto Bismol.