'Teen Mom' Amber Portwood - Possibly Drunk, Totally Tone Deaf
'Teen Mom' Amber
Possibly Drunk,
Totally Tone Deaf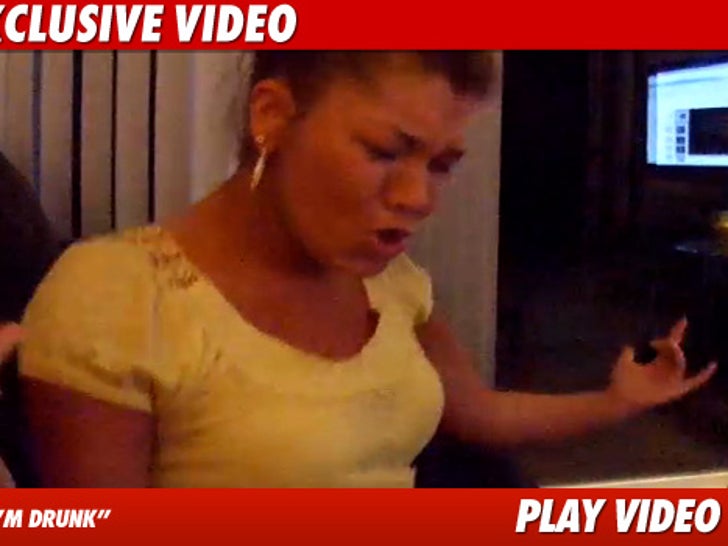 "Teen Mom" Amber Portwood isn't just an alleged baby daddy beater ... she's also a song murderer -- 'cause last week the 20-year-old butchered a 3OH!3 hit after admitting (on tape) that she was drunk.
TMZ obtained footage of Amber (shot last week) rocking out to the song, "I'm Not Your Boyfriend Baby" -- showing a particular penchant for the lyrics, "These children learn from cigarette burns ... fast cars, fast women and cheap tricks."
During the jam session, a stumbling Amber -- who was charged with domestic violence and battery yesterday -- says to the camera, "I'm drunk" ... then moments later says, "Possibly drunk."
Amber should be more careful around cameras -- after all, officials in Indiana have stated that they launched their domestic violence investigation only AFTER they saw her hit her baby daddy on the MTV reality show.