L.A. Dodgers -- McCourt Agreement Invalid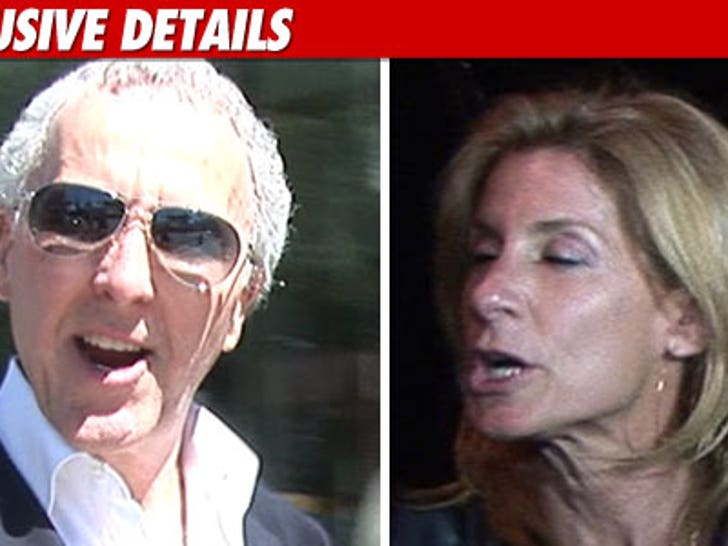 A judge has just thrown out a marital agreement that would have made Frank McCourt the sole owner of the Los Angeles Dodgers ... but that's not the end of the story.
TMZ has learned the core of Judge Scott Gordon's ruling is that the post-marital agreement that Jamie and Frank McCourt signed -- making Frank the sole owner of the team -- was invalid because there was no "meeting of the minds" between the former couple.
In essence the judge was saying that Frank and Jamie never had a joint understanding of what it meant when title to the team was transferred solely to Frank.

According to Jamie McCourt's lawyers, the upshot of the ruling is that the Dodgers are officially community property, which means Jamie and Frank co-own the team ... which would be a HUGE victory for Jamie.
But sources connected with the case tell TMZ ... the fight is not over. There could be a trial that takes the fight beyond community property issues -- technically called "common law ownership."
Sources connected with Frank tell TMZ their position is that ... under California law -- since Frank has title to the Dodgers, there is a presumption that he owns it despite community property laws.
But sources connected with Jamie say that argument is ridiculous ... that a person who has technical title cannot subvert the community property laws.
Dennis Wasser and Michael J. Kump -- lawyers for Jamie McCourt -- tell TMZ, "We are very pleased that the property agreement has been invalidated. We hope that it is possible to resolve this matter in a reasonable manner. The Dodgers are a valuable civic asset and Los Angeles fans deserve stability in the front office and a winning team on the field."
UPDATE: Frank's attorneys -- including Sorrell Trope -- just held a news conference to insist that Frank is still the sole owner of the Dodgers ... and that the judge's ruling about the post-marital agreement did NOT make Jamie a co-owner.