Dodgers Divorce - Stadium Standoff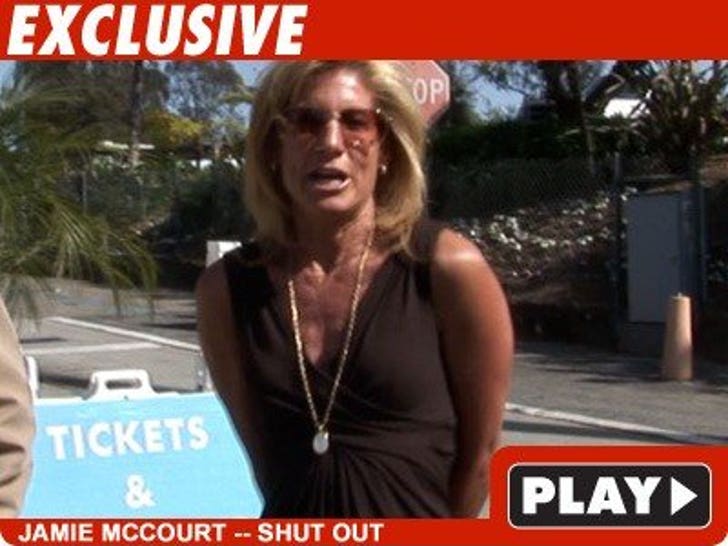 UPDATE: Frank's lawyers tell TMZ Jamie was fired six months ago and had all that time to clear out her office. Instead of going for that purpose last Saturday, she created a spectacle by bringing an entourage. The laywers call it a "publicity stunt," which occurred just days before this morning's spousal support hearing. Frank's lawyers say they'll be happy to return her stuff.
Former Los Angeles Dodgers CEO Jamie McCourt went to Dodger Stadium to clear out her office Saturday, but she couldn't get past the security gate ... she says thanks to her estranged husband, Frank McCourt.
Jamie and the newest member of her legal team, David Boies, claim Frank wouldn't let her into her office to take her stuff away, so they threatened to take him to court. Jamie and David say Frank and his lawyers recanted and invited her to show up Saturday at 3 PM for the move.
Jamie and David were there on time, along with a moving van, but the guard turned them away, saying he was under orders to keep them out.
The biggest insult of all: The guard wouldn't even let Jamie into the Dodgers gift shop ... notwithstanding a looming billboard that read, "The World of Dodgertown. All Are Welcome" ... except Jamie ...
We couldn't reach Frank's reps for comment ... but we're sure we'll hear something.