Keyshia Cole's Car -- Imprisoned After DUI
Keyshia Cole's Car
Imprisoned After DUI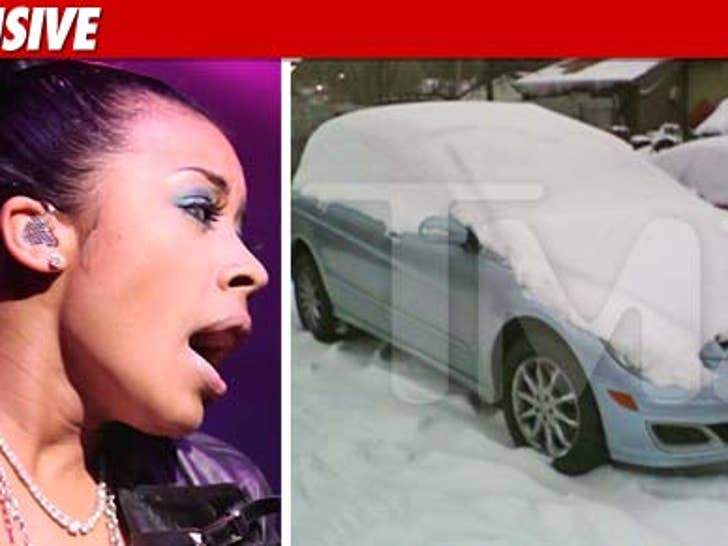 Keyshia Cole needs to think twice about letting other people drive her car -- because her nephew was recently popped for DUI while cruisin' in the singer's Mercedes ... and now it's sitting in an impound lot.
TMZ spoke to police in Broadview Heights, Ohio ... who confirm Keyshia's nephew was arrested on December 2 in KC's Mercedes SUV. We're told during the arrest -- the suspect told cops, "I'm Keyshia Cole's nephew" .... but the cops weren't impressed and arrested him anyway.
Keyshia's car was immediately impounded and taken to a nearby lot -- where it remains under a foot of snow because she still hasn't picked it up.
Sources connected to the car tell us ... it's gonna take at least $700 -- plus court fees -- before Keyshia can free her whip.
Calls to Keyshia's reps were not immediately returned.