TNA Star Jeff Hardy -- My Drug War Is Almost Over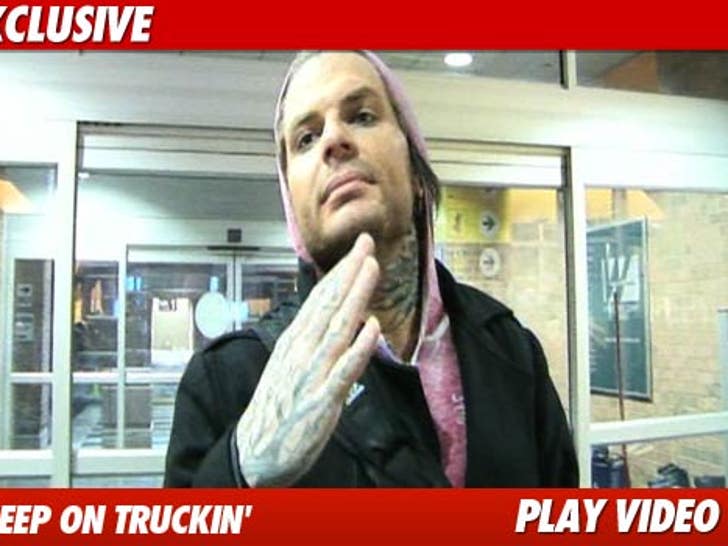 TNA wrestling stud Jeff Hardy -- who JUST lost his title on Sunday -- is expected to finally strike a plea deal over his 2009 steroid bust, but the wrestler tells us ... everything's gonna be alright.
As we previously reported, cops found 262 Vicodin pills, 180 Somas, 555 milliliters of anabolic steroids -- plus a residual amount of powder cocaine -- in Hardy's North Carolina home.
Now, with Hardy reportedly ready to plead guilty to at least one of the drug charges in exchange for a lesser sentence ... Hardy tells us, "I'll make the best of it, bro."
Hardy -- who plans to wrestle on TNA's "iMPACT" until his January 20 court date -- adds, "It's been a long while ... but it should get to an end soon."