TMZ Live -- Breaking News & Bustin' Moves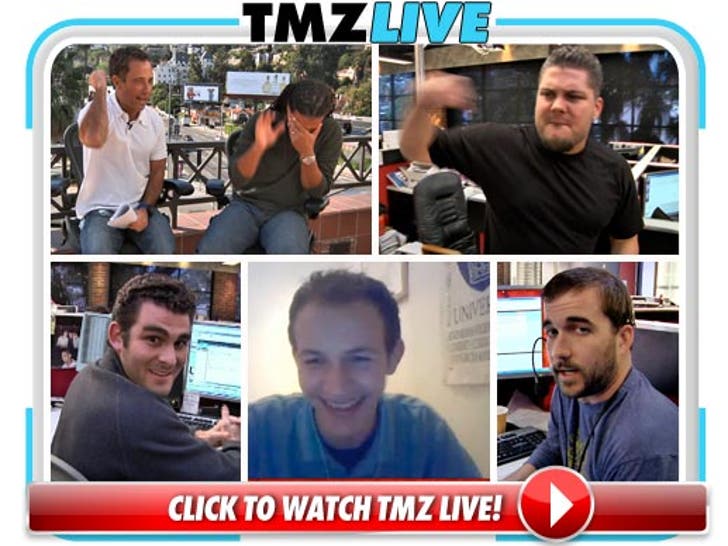 (0:30) Someone actually gives Harvey props over the NBA challenge.
(1:45) There's no such thing as pleading innocent ... Harvey explains.
(4:41) Awesome multiple choice question ... would you rather hang with the Beatles, Abe Lincoln, or Frank Sinatra?
(6:24) Can that angry Italian group halt the "Jersey Shore" crew from going to Italy?
(7:09) Jake from England asks a question via Skype ... is Tiger Woods suffering from manic depression?
(9:00) Jake attends school at the University of Oxford ... Harvey thinks TMZ is too lowbrow for him.
(11:00) Will Dr. Conrad Murray take the stand? Harvey thinks it would be a "disaster."
(15:00) Breaking news with Evan ... Troy Aikman is separating from his wife.
(17:50) "Glee" star Mark Salling is a responsible drunk ... don't see that too often.
(21:02) Spencer Pratt's rap song -- it's fist pumping time for Mike!