Arrest Warrant Issued for NFL Star Albert Haynesworth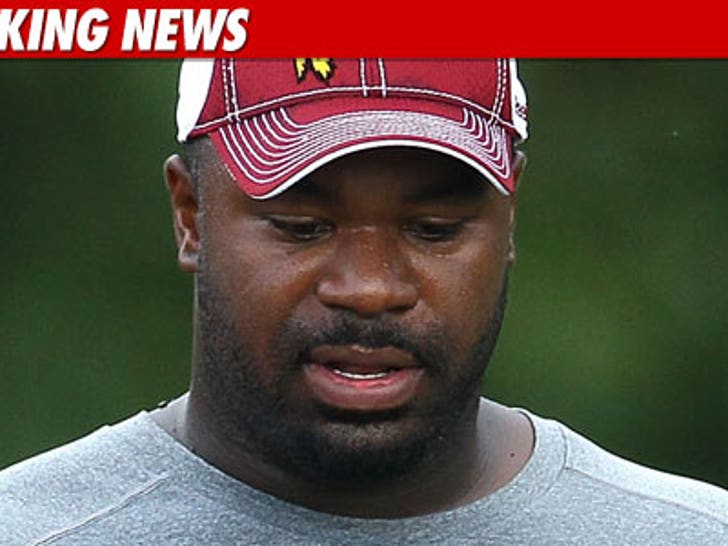 Washington Redskins' defensive superstar Albert Haynesworth has been charged with simple assault after an alleged road rage incident that went down on Wednesday in the D.C. area.
Haynesworth -- one of the highest paid defensive players in the NFL -- allegedly "struck" a 38-year-old man driving a Honda Civic.
According to the Washington Post, the Honda driver felt Haynesworth was tailgating him on the Fairfax County Parkway and issued a "non verbal hand gesture" ... aka "he gave him the finger."
At some point the two cars came to a stop at a red light and Albert got out and, after the two exchanged words, allegedly assaulted the other man. Haynesworth allegedly got back into his vehicle and drove away.
An arrest warrant has been issued for Haynesworth's arrest -- and cops say the NFL star is planning to turn himself in to authorities next week.