Tiger Woods -- I'm Sorry for Being a SPITTER
Tiger Woods
I'm Sorry for Being a SPITTER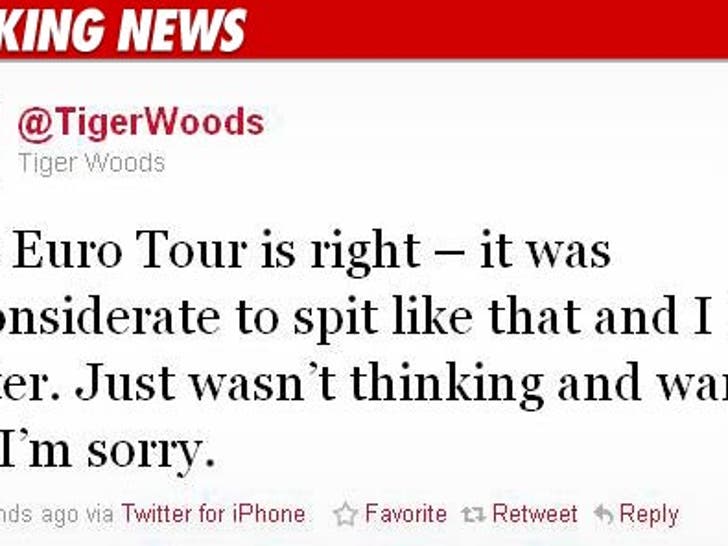 Tiger Woods has finally issued an apology for launching a big, fat loogie on the green at a major golf tournament this weekend ... admitting the saliva bomb was "inconsiderate."
It all went down at the Dubai Desert Classic -- and after the incident, golf officials announced Woods would be fined for breaching the tour code of conduct.
So far, no word on how much cash Tiger will have to cough up for the spit shot.