'Jersey Shore' Angelina Pivarnick Headlocked into TNA Wrestling Deal ... Not WWE
'Jersey' Angelina
Signs Up for
Wrestling Beatdown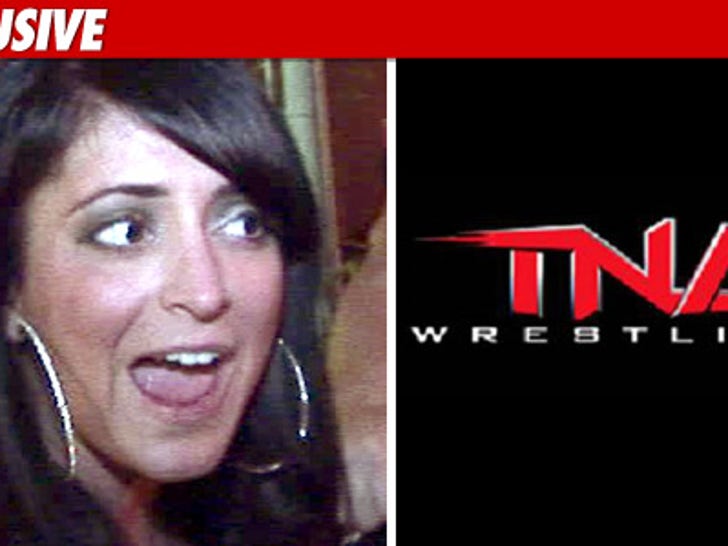 Former "Jersey Shore" castmate Angelina Pivarnick is officially returning to TV next month ... but there's also good news -- she'll be in a wrestling ring! So ... she could catch a beating and stuff.
Sources close to Angelina tells us after a month of negotiations she finally signed a contract with TNA Wrestling earlier this week.
We're told the "Staten Island Dump" will make her debut in a tag team match involving TNA's Snooki-a-like ... "Cookie".
The Dump hits the mat on next week's episode of iMPACT on Spike TV. We're told Angelina only has a short term contract -- for now -- but long-term ... she'd like to settle her beef with Jwoww with a Pay-Per-View match.