Da Brat -- 'Every Female In Prison Wanted Me'
Da Brat
'Every Female in Prison
Wanted Me'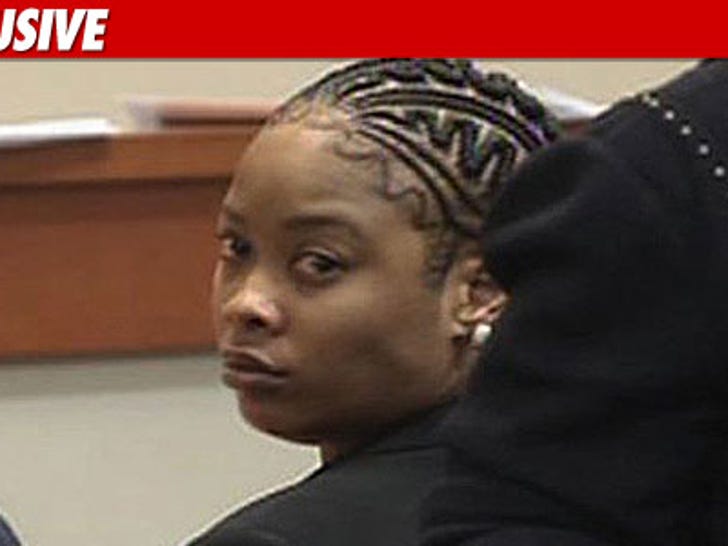 Formerly incarcerated rapper Da Brat tells TMZ she did NOT strike up a romance with another female inmate during her time behind bars ... though she insists everyone wanted a shot at her "goodies."
Da Brat -- who last week completed a three year prison stint for attacking a waitress with a bottle in 2007 -- tells us, "Every female in prison wanted me ... all of them wish they could have gotten these goodies."
Brat insists her goodies were never gotten.
Brat tells us ... some of her famous friends reached out during her time -- "Jermaine Dupri sent me the most money ... Omar Epps and his wife looked out. "
Lisa Raye, Katt Williams, Mariah Carey and Nick Cannon also helped her out.
Brat is currently on house arrest for the next 3 to 6 months -- but tells us the first thing she plans on doing when she can leave her home is "making it rain at a club."