Yogi Berra -- Hospitalized After Stadium Fall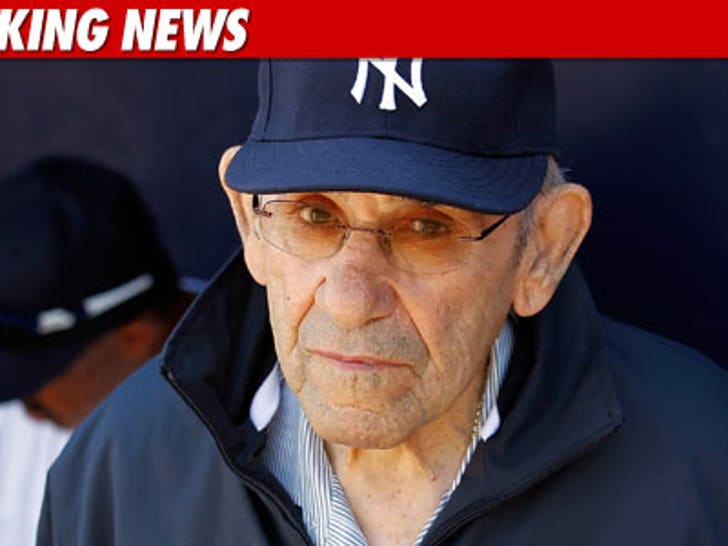 NY Yankees legend Yogi Berra was taken to the hospital today -- after the 85-year-old Hall of Famer tripped inside a clubhouse and fell on his backside before a Yankees spring training game today.
According to Yankees General Manager Brian Cashman, Yogi -- who works as an "instructor" for the Yanks -- caught his foot on a carpet at Bright House Field in Florida. Though he didn't hit his head, Yogi was taken to a nearby hospital was for precautionary reasons.
In fact, Cashman claims Yogi was smiling and joking after the accident ... and didn't even want medical attention.
It ain't over 'til it's over.