Nicki Minaj -- No Deal for 'X Factor'
Nicki Minaj
No Deal for 'X Factor'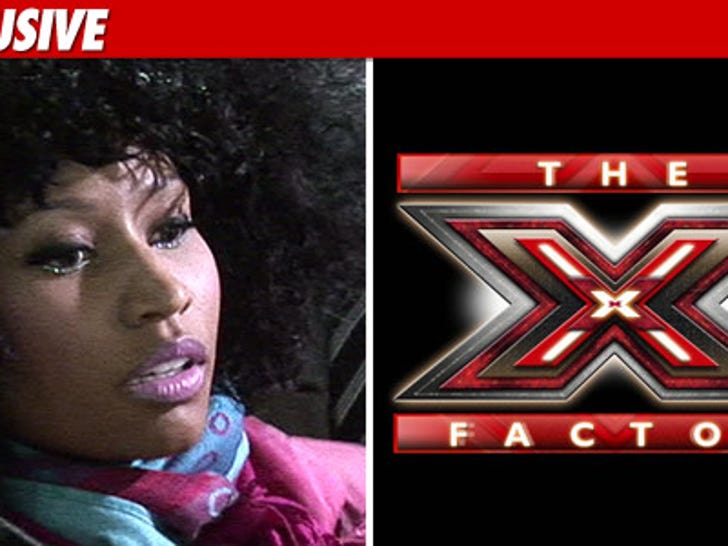 Don't plan on seeing Nicki Minaj at the judges table on "X Factor" -- TMZ has learned the rapper will NOT be taking a gig on the show.
Rumors of Minaj's participation on the show have been spreading like wildfire ... with Simon Cowell himself fanning the flames ... but sources connected to Minaj tell us she won't be a judge on the show ... adding, "There's nothing going on with [X Factor]."
Earlier this week, Cowell told reporters that many of the names rumored to be in talks with the show were most likely leaked from his own company in an effort to stir up interest in the show.
Jessica Simpson and Paula Abdul were among the rumored candidates for the judge's positions ... but so far, no word on where they stand with the show.