TMZ Live: How Young Is Too Young for Showbiz?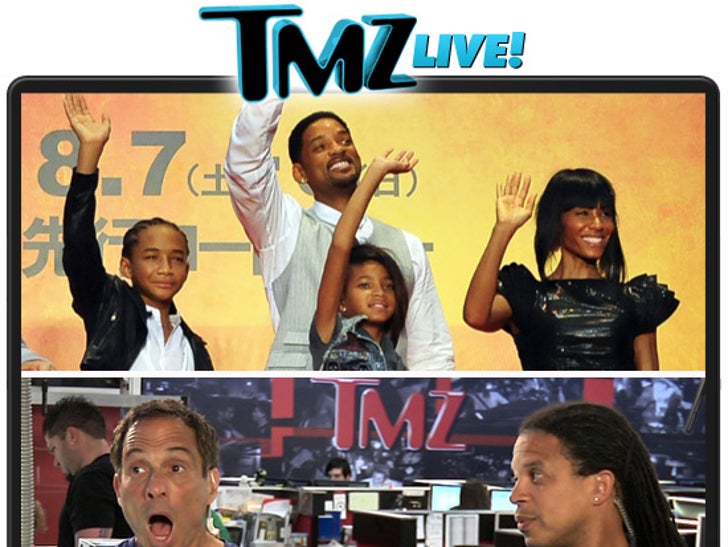 (0:00) And we're off -- Harvey begins with all the latest on Brooke and Charlie's child custody battle.
(3:02) The scoop on Lindsay Lohan being axed from the Gotti flick.
(4:02) Is Will Smith exploiting his kids? Max weighs in.
(7:00) Harvey was a helluva salesman when he was a kid ... at his dad's liquor store.
(10:30) We won't live stream Dr. Murray's trial ... because it'll be "mind-numbingly boring."
(13:45) The Winklevoss twins vs. Mark Zuckerberg.
(16:34) Interesting questions about the Prince von Ahole egg saga.
(18:45) Webcam question -- from an area outside L.A. that's "porn adjacent."
(25:40) Charles' mom isn't happy about all the fart talk on TMZ TV.
(29:20) What story would Harvey risk his life to report?
(32:45) Harvey sings a handful of TV show theme songs ... and then a few more. Plus ... some TV Fun Facts you may not know.
(40:20) Breaking news to end the show!