MMA Ring Girls -- The Breast Chokehold Of All Time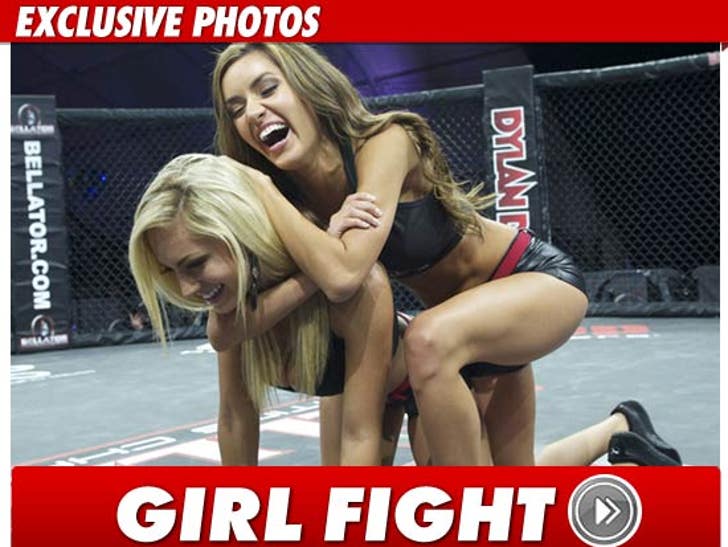 The machines of destruction at Bellator Fighting Championships weren't the only ones getting physical in the cage last night -- because the mind-blowingly hot ring girls went at it too ... and we got the pics.
It all went down minutes before Bellator 42 at the Lucky Star Casino in Oklahoma -- Bellator ring girls Jade Bryce and Mercedes Terrell hit the mat pretty hard ... and, well, just look at the pictures already.
Seriously, why are you still reading this?