Dodgers McCourt Rips MLB -- 'I'm Not Going Anywhere'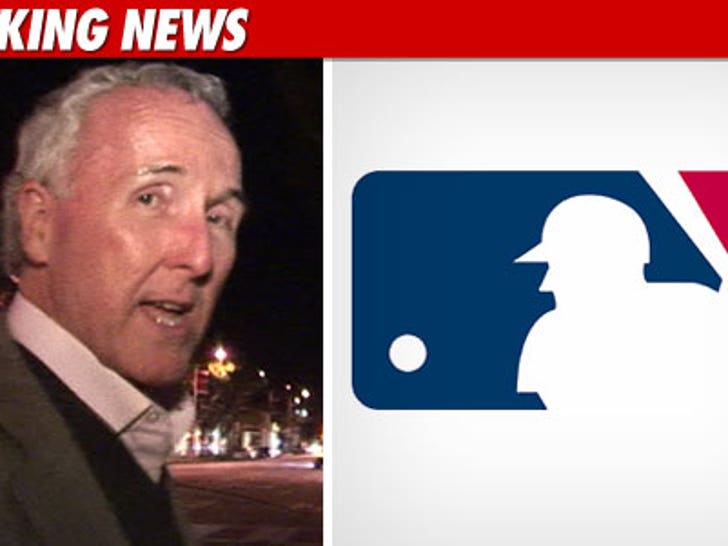 LA Dodgers owner Frank McCourt defiantly announced, "Nobody is taking the Dodgers from me" ... moments after Major League Baseball pulled the plug on a deal with FOX worth upwards of $3 billion, according to McCourt.
McCourt says Commissioner Bud Selig vetoed the 17-year broadcasting mega-deal with FOX -- which McCourt claims would have immediately given the Dodgers $300 million in equity.
During a news conference in NYC, McCourt ripped Selig for shutting down the deal ... claiming, "It is fundamentally wrong for any person to stand in the way of a sound business transaction."
Selig was not present at the meeting, but McCourt says the MLB reps who were there brought up his divorce as something that bothers the league.
As for Selig appointing J. Thomas Schieffer to monitor the Dodgers ... McCourt said, "Nobody handed the Dodgers to me, and nobody is going to take it away."
UPDATE: MLB exec Rob Manfred says McCourt's got it wrong ... claiming the commish did not veto the deal, but said he won't make a decision until after his investigation into Dodgers finances is complete.