NFL Star Chris Johnson -- Why Are The Cops Here?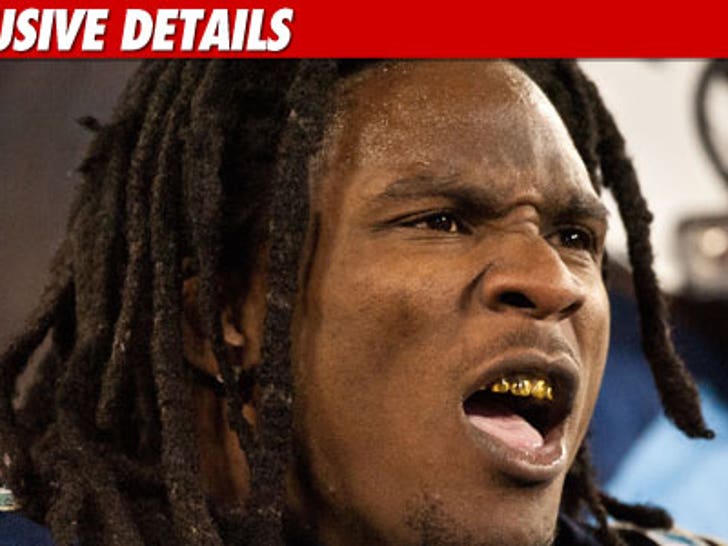 Tennessee Titans running back Chris Johnson got a knock on his door from the cops yesterday ... and according to the NFL star, it all went down because he's, "Young, black and rich."
TMZ has confirmed ... the Orlando Police Department got an anonymous "non-specific" tip about high-end cars entering and exiting Johnson's condo complex yesterday afternoon.
We're told cops performed a "knock and talk" at Johnson's Florida residence to follow up on the tip. When cops arrived to Johnson's home, he was "cooperative" and "cordial" -- and in the middle of a shoot for a TV project.
Law enforcement tells us they checked out the scene -- and determined there was absolutely nothing illegal about the situation ... and left without incident.
Moments after cops walked out the door, Johnson tweeted, "Y did the police just walk in my condo saying they think it's drug activity because it's alot of traffic but it was the MTV camera crew."
He added, "Hard being young, black and rich."