Hines Ward 'Cuffed At Gunpoint -- The VIDEO
Hines Ward
'Cuffed At Gunpoint
The VIDEO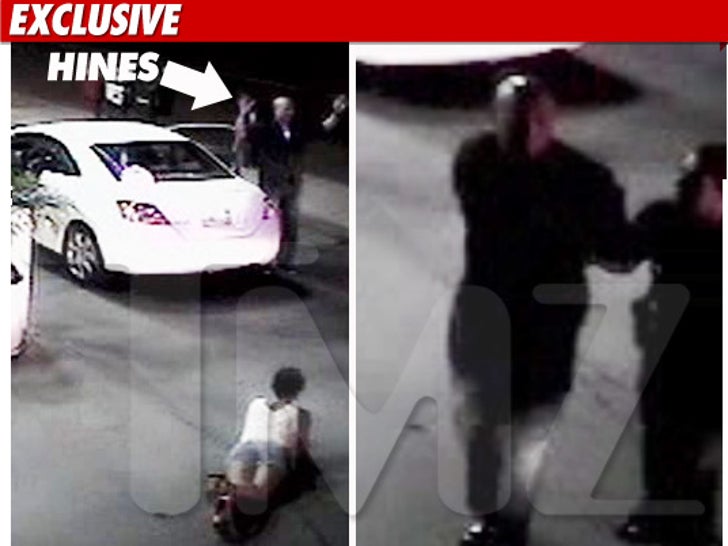 TMZ has obtained surveillance footage showing NFL superstar Hines Ward being taken into police custody around 1:30 AM Thursday morning ... while police had their GUNS DRAWN.
The video clearly shows the female driver of a Honda Civic pulling into a gas station in Studio City, CA followed by a police car. The woman emerges from the vehicle and complies with the cops ...laying face first on the ground as officers ordered Ward out of the car.
Ward -- who was described as "cooperative" -- kept his hands in the air during the incident and followed orders until cops placed him in handcuffs.
After Hines was taken into custody, two cops approached the passenger side of the car with their guns drawn and took a closer look inside the vehicle. But they both quickly holstered their weapons once they realized nobody else was inside.
TMZ broke the story ... cops pulled the car over because it had recently been reported stolen. But it was all a mistake and Hines and the driver were released after cops discovered the stolen vehicle report was way outdated.
Hines eventually released a statement saying, "The police were just doing their job. Apologies were made, and it's now in the past. Moving forward."